DNA's customers are Europe's most avid mobile data users and at the very top even globally
DNA held the position among the world's top companies in mobile data usage per SIM in 2018, according to the recent report by the international research company Tefficient. *)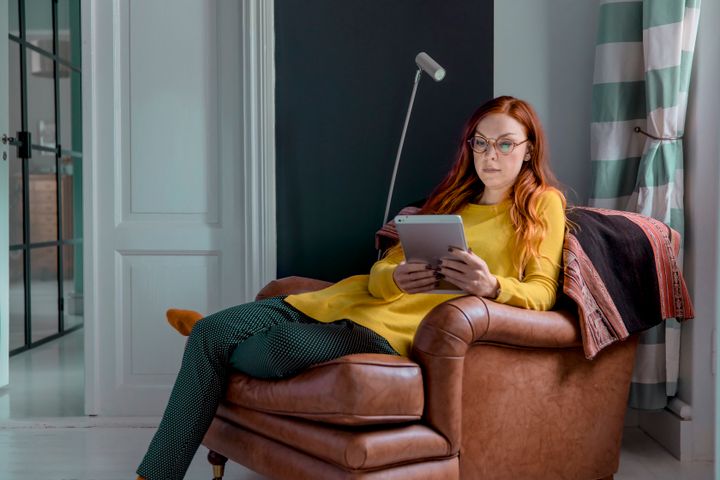 DNA customers consumed the world's second largest amount of data per SIM in 2018 – on average 20.8 gigabytes per month, compared with 15.9 gigabytes in the previous year. DNA customers were the most active mobile data users in Europe in the past year. On the global scale, a Kuwaitian operator narrowly passed DNA.
Tefficient reports that DNA's mobile data traffic grew 34 percent in 2018. DNA expects the growth to continue.
DNA customers' data usage exceeded the historical 20 gigabytes per month last year
In the past year, DNA was one of the two operators in the world, with the average data volume per mobile client exceeding the historical level of 20 gigabytes per month.
In January 2019, the monthly average mobile data usage per DNA client was 24 gigabytes. 
"The unlimited use of domestic data is an essential factor in our customers using their mobile devices to such a great extent. The data is used especially for TV and video content both on the go and at home. High-quality networks and mobile devices are the key to a smooth and versatile user experience," says Jarkko Laari, Director, Radio Networks, DNA.
The largest share of the data consumption in DNA's mobile network is used for various video services. Netflix, YouTube and Twitch top the list.
Growth continues in the 4G and as 5G moves along
In October-December last year, as much as 92 % of all DNA mobile data was transmitted via the 4G network. In the fourth quarter of last year, 4G traffic increased by 37 % compared with the same period in the previous year. At the end of the year, more than 60 % of the DNA consumer business mobile traffic (postpaid) had 4G subscriptions. **)
In the past two years, the data traffic volume in DNA's mobile network has more than doubled. DNA is deploying 5G technology to accommodate for the growing data traffic and ensure high quality of service.
"We have invested heavily in the construction of the 5G capabilities in our network over the past few years. It's already visible to end customers as the average data rate in 4G increases, despite the increase in data volume. We predict the continued strong growth of data usage with 5G. Naturally, 4G will remain in tandem with 5G for a long time, but 5G technology will enable users to have even higher quality and faster broadband connections. 5G is also used to implement new wireless services and the technology makes it possible to connect a broad range of devices and sensors to the Internet of Things, or IoT", Laari mentions.

*) Source: Tefficient Industry Analysis #1 2019 (29/3/2019) https://tefficient.com/all-operators-climbed-the-tree-46-turned-usage-growth-into-arpu-growth/  
Tefficient is an international analytical, benchmarking and consultancy company in the telecommunications sector, with reports available for download at https://tefficient.com/more-data-always-for-more-it-happens/ 
**) Source: DNA Plc Financial Statement 2018 https://corporate.dna.fi/documents/94506/571874/DNA_UK_tilinpaatostiedote_final.pdf  
More information:
Jarkko Laari, Director, Radio Networks, DNA Plc, tel. +358 (0)44 044 4949, jarkko.laari@dna.fi
DNA Corporate Communications, tel. +358 44 044 8000, communications@dna.fi
[Error corrected: March 2019 -> January 2019]
Tietoja julkaisijasta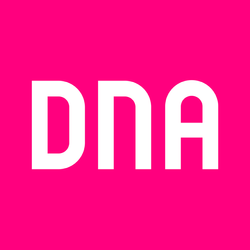 DNA Oyj
PL 10
01044 DNA
http://www.dna.fi
DNA is a Finnish telecommunications group providing high-quality voice, data and TV services for communication, entertainment and working. DNA is Finland's largest cable operator and the leading pay TV provider in both cable and terrestrial networks. Our mission is to provide products and services that make our private and corporate customers' lives simple. As a telecommunications operator, DNA plays an important role in society by providing important communication connections and by enabling digital development. DNA was ranked as Finland's best place to work in 2019 in the Great Place to Work survey's large companies category. In 2018, our net sales were EUR 912 million and our operating profit EUR 139 million. DNA has more than 4 million subscriptions in its fixed and mobile communications networks. The Group also includes DNA Store, Finland's largest retail chain selling mobile phones. DNA shares are listed on Nasdaq Helsinki Ltd. For further information, visit www.dna.fi or follow us on Twitter @DNA_fi and Facebook.