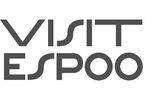 Espoo aims to be the most innovative and sustainable tourism area in the Nordics
In Espoo tourism is developed and promoted with a focus on responsibility and sustainability. Visit Espoo's new Sustainable Tourism Roadmap for 2021–2030 focuses strongly on the future and the time after the COVID-19 crisis, where the destination and customer experience are managed by data and sustainable tourism services are digitally available all year round and equally accessible to all visitors.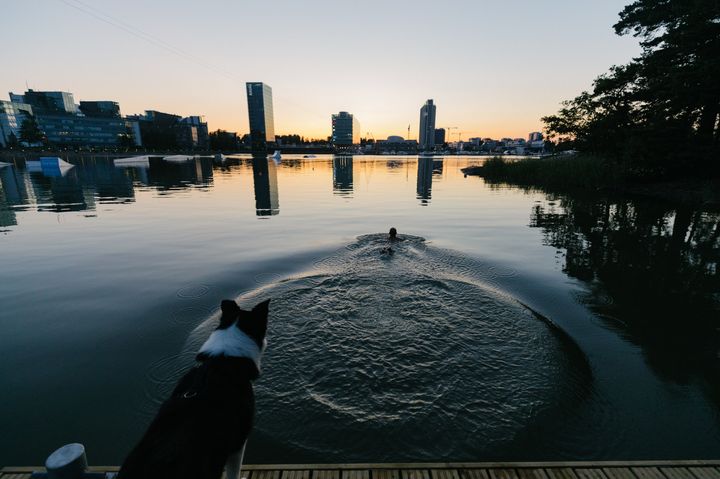 By promoting sustainable tourism, Visit Espoo aims to achieve comprehensive sustainable development and growth of tourism, taking into account ecological, economic and socio-cultural objectives. In order to achieve the various aspects of sustainable growth, the following focus areas have been selected for the roadmap: cooperation and encounters, sustainable services throughout the year, and a diverse and inclusive Espoo. 
- These choices will guide our activities in the coming years towards our ambitious vision of being the most innovative and sustainable tourism area in the Nordics, where travelling belongs to everyone, says Miikka Valo, Director of Conventions & Tourism at Enter Espoo Oy. 

- On a larger scale, the focus areas selected also support the goals of the Finnish national tourism strategy and Visit Finland's regional strategies and are an important part of the City of Espoo's goal to permanently become the most sustainable city in Europe, Valo continues. 
Visit Espoo is committed to Visit Finland's Sustainable Travel Finland programme, and the goal is that companies belonging to the Visit Espoo partner network are committed to responsible and sustainable tourism development and business by the end of 2022.  
In the long term, it will be seen that success will come to those destinations and tourism companies that are able to develop and adapt their activities, taking advantage of the opportunities offered by digitalisation and sustainable development. 
Sustainable growth of tourism and new innovations achieved through

 

cooperation
Visit Espoo engages in close cooperation in the fields of regional development, marketing and sales promotion with the local tourism industry, neighbouring municipalities and Metsähallitus as well as Visit Finland and Finland Convention Bureau, which belong to Business Finland. The aim of the cooperation is to enhance the effectiveness of marketing measures and to develop the competence of companies in the areas of digitalisation, year-round operations and sustainable development.  
New solutions for smart mobility, for example, will be sought in close cooperation with local universities and research centres as well as the tourism industry. The aim is to ensure that the solutions not only benefit the local tourism industry but can also be scaled nationally and internationally. 
Development p

rojects to support practical measures 
Visit Espoo has two major ongoing projects to support the development of sustainable tourism, which will contribute to enabling the implementation of measures in accordance with the strategy. 
The CarbonWise joint project encourages companies in the region to consider climate change and carbon footprint reduction, handprint, and more broadly, solutions in line with the principles of sustainable development in their strategies. Advocacy work is carried out by, among other things, providing practical training, company sparring and concrete tools for developing and measuring activities. The CarbonWise project is a joint project with BusinessOulu and Turku University of Applied Sciences. The project is funded by the European Regional Development Fund through the Helsinki-Uusimaa Regional Council and the Six City Strategy.
As part of the Digital availability and discoverability development project funded by the Ministry of Economic Affairs and Employment, Regional Council of Southwest Finland and Regional Council of Etelä-Savo, 2021 will see the testing of a digital platform for knowledge-based management and development of a regional business model to reach tour operators, MICE operators and consumers. The goal of enabling digital purchasing in Espoo and its neighbouring areas will be pursued by, among other things, developing digital responsible tourism products and route suggestions and making the supply directly available for purchase in the international distribution environment.
Contacts
Enter Espoo Oy/ Visit Espoo
Miikka Valo, Director, Conventions & Tourism
Tel: +358 43 824 6038
Email: miikka.valo@espoo.fi

About Espoon kaupunki - Esbo stad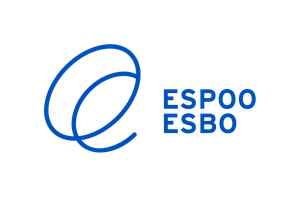 Espoon kaupunki - Esbo stad
PL 1 / PB 1
02070 ESPOON KAUPUNKI / ESBO STAD
+358 9 816 21
http://www.espoo.fi
Visit Espoo is part of the city marketing company, Enter Espoo Oy, owned by the City of Espoo. Its purpose is to attract companies, investors and visitors to Espoo, and help operators succeed in tourism and innovation ecosystems. The services are designed to help companies in tourism and innovation environments find partners, customers and growth opportunities. The goal of Enter Espoo is to create jobs, increase tax revenue and promote sustainable growth in Espoo, the company's partners and everywhere in Finland.
Visit Espoo coordinates the regional network of tourism business cooperation and joint marketing and helps businesses promote sustainable business and reach international markets. Destination marketing is done together with the local businesses. Together we design and develop annual marketing measures to promote both business and leisure tourism.
The company aims at improving Espoo's appeal, recognition and reachability, both in Finland and abroad. The company markets Espoo for visitors under the Visit Espoo service brand.