Finland falls short of top countries in comparison of parliamentary transparency
In Brazil and Canada, people can find all the speeches, bills and votes of their MPs at the touch of a button. A Sitra study finds that in Finland there is room for improvement in the digital services to increase the transparency of parliament.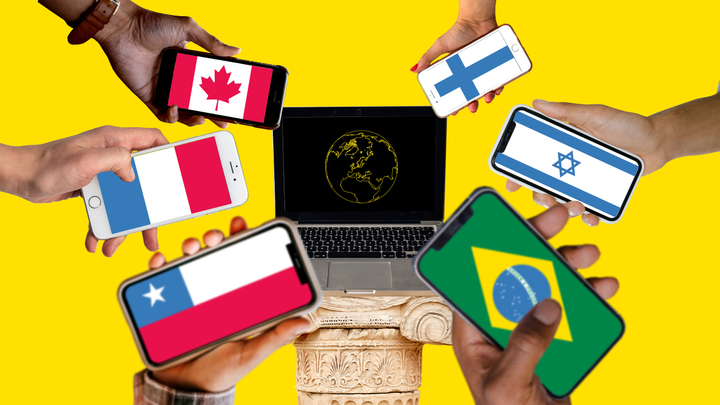 Sitra compared the digital services related to the openness of the legislative process in Parliament and the government in Finland with five countries: Brazil, Canada, Chile, France and Israel. These benchmark countries can be considered pioneers in the use of tools that increase parliamentary openness.
Although Finland is known as a strong democratic Nordic country with extensive government support for public participation and engagement, Sitra's study reveals areas for improvement in Finland and lists good examples to follow.
"In Finland, the openness and participatory nature of the government is excellent by international comparison, but in Parliament, legislation is churned out through a process that is not transparent to the public," says Ville Aula, PhD Researcher at the London School of Economics and Political Science, who conducted the study for Sitra.
The opposite is the case in the benchmark countries studied: information is not necessarily available on the preparatory work of the government and ministries, but in parliamentary deliberations, not a single twist or turn goes unnoticed by the public.
France and Canada, for example, have services that provide people with a single view to access complete information on the work of their parliaments. Short summaries of bills are written in plain language and can be followed with each amendment and intervention. In Brazil, a dedicated citizen participation portal has been set up where the public can read updates on parliamentary work, discuss laws, write to representatives and send statements to committee hearings.
Compared to these peers, the Finnish Parliament is relatively closed. Information is available but is not easy to find. Parliament's website has no built-in tools intended for public participation. In contrast to the benchmark countries, parliamentary committee work is also completely closed.
Finland scores well in government transparency
While parliamentary transparency is lacking, Finland is an international leader in government and ministry transparency. Most government projects can be systematically monitored via the projects section of the government's website (in Finnish and Swedish).
The study also identified a challenge that has yet to be solved by any of the benchmark countries: online services that increase the transparency of governments and parliaments are not linked to each other. It would be useful for both parliamentarians and the public if information could flow better between the government and the parliament. The EU's public participation services have gone the furthest in overcoming this hurdle.
"If Finland were to put in place effective tools to increase parliamentary transparency and solve the gaps in the exchange of information between parliament and the government, we could be an international pioneer in transparency of participation in decision-making," says Senior Lead Lea Konttinen at Sitra.
Integrated and interlinked information systems enable effortless participation
The study finds that the best tools for increasing parliamentary transparency are based on uniform information systems and linked data sets that permeate the whole parliament. There is therefore no shortcut to having good tools, which require advanced information systems.
The results of the study underscore the importance of internal links. When different parts of information systems and processes are interlinked, it is easy to build new tools and functions.
"Transparency of the legislative process and citizen participation are the foundations of democracy. By developing and adopting modern tools enabled by digitalisation, Parliament and the government can promote public participation and trust in decision-making," says Veera Heinonen, Director of the Democracy and Participation theme at Sitra.
Sitra's Democracy and Participation theme seeks out solutions to strengthen involvement and trust and to take advantage of new technologies. Sitra's working paper "Tools for public participation around the world – An international comparison of digital services that increase transparency and participation in legislative processes" summarises the results of the study. The study is part of Sitra's project Reforming the decision-making process, which aims to accelerate the development of the public decision-making process towards silo-free joint action. The aim is to also strengthen the capacity of representative democracy to reform, the transparency of decision-making processes and increased opportunities for citizen influence.
Contacts
Lea Konttinen, Senior Lead, Democracy and participation theme, Sitra, tel. +358 294 618 298, email: lea.konttinen@sitra.fi
Ville Aula, PhD Researcher, London School of Economics and Political Science, tel. +358 400 200 848, email: v.v.aula@lse.ac.uk
Ilari Lovio, Specialist, Communications and Public Affairs, Sitra, tel. +358 50 364 8136, email: ilari.lovio@sitra.fi

Images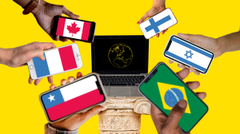 About Sitra

Sitra
Itämerenkatu 11-13, PL 160
00180 HELSINKI
0294 618 991
http://www.sitra.fi
Sitra is a future fund that collaborates with partners from different sectors to research, trial and implement bold new ideas that shape the future. Our aim is a Finland that succeeds as a pioneer in sustainable well-being.