Half of Finnish companies' shares under domestic ownership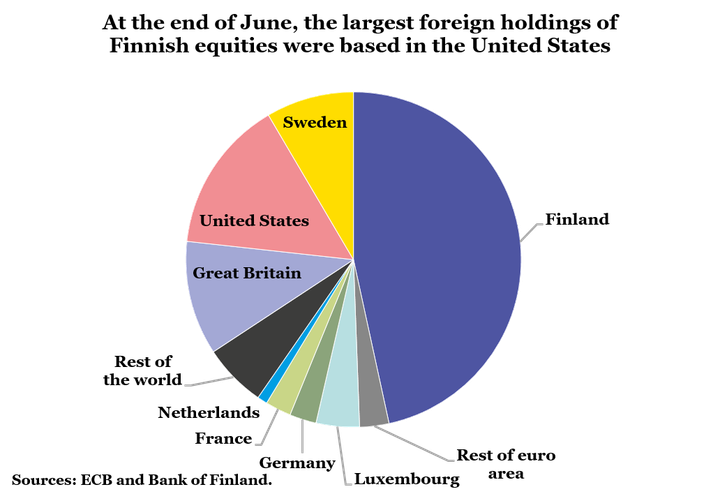 At the end of September 2020, the market value of shares issued by listed Finnish companies[1] totalled to EUR 266 million. In terms of value, 18% of the shares were issued by financial sector companies and 82% by non-financial companies. During 2020, the market value of Finnish listed equities has fluctuated steeply. In January 2020, total market capitalisation reached its highest value (EUR 268 billion) since 2000. In February–March 2020, equity prices declined by EUR 61 billion as a result of the COVID-19 pandemic. However, the value recovered rapidly. By the end of August 2020, the total equity market capitalisation already surpassed January's level to stand at EUR 269 billion.
Who owns Finnish equities?
At the end of September 2020, a half (EUR 132 billion) of Finnish listed equities were held by domestic owners[2]. Among domestic sectors, households are the largest shareholder of Finnish equities. At the end of September 2020, households held 14% of the equities. In January–September 2020, households purchased Finnish equities worth EUR 1.6 billion in net terms. Most of these purchases were made in February–March 2020 when stock prices tumbled. In addition to direct shareholdings, households own Finnish equities indirectly through units in investment funds and unit-linked insurance policies made with insurance companies.
In addition to domestic ownership, listed Finnish shares are also held under foreign ownership. According to a new Bank of Finland publication discussing holdings of Finnish listed securities, in June 2020, the largest foreign holdings were in the United States, Great Britain and Sweden: Shareholders in all these three countries held more than EUR 20 billion worth of listed Finnish shares. At the end of June 2020, US holdings were the largest foreign holdings (EUR 37.5 billion). Holdings in euro area countries (excl. Finland) totalled EUR33.1 bn.
For further information, please contact:
Antti Alakiuttu, tel. +358 9 183 2495, email: antti.alakiuttu(at)bof.fi,
Markus Aaltonen, tel. +358 9 183 2395, email: markus.aaltonen(at)bof.fi.
Related statistical data and graphs are also available on the Bank of Finland website: https://www.suomenpankki.fi/en/Statistics/saving-and-investing/.
A link to the Bank of Finland interactive data visualisations.
The next news release on saving and investing will be published on 4 February 2021.
1 Source: Bank of Finland's securities statistics.2 Incl. monetary financial institutions and financial institutions.
About Suomen Pankki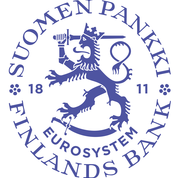 Suomen Pankki
Snellmaninaukio, PL 160
00101 HELSINKI
09 1831
http://www.bof.fi
The Bank of Finland is the national monetary authority and central bank of Finland. At the same time, it is also a part of the Eurosystem, which is responsible for monetary policy and other central bank tasks in the euro area and administers use of the world's second largest currency – the euro.