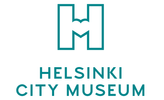 Helsinki Clubbing exhibition opens at the Helsinki City Museum
Helsinki Clubbing – 30 Years of Smoke and Strobe exhibition is a tribute to the clubbing culture of Helsinki. It presents the classics of Helsinki clubs from the late 1980s to the modern day.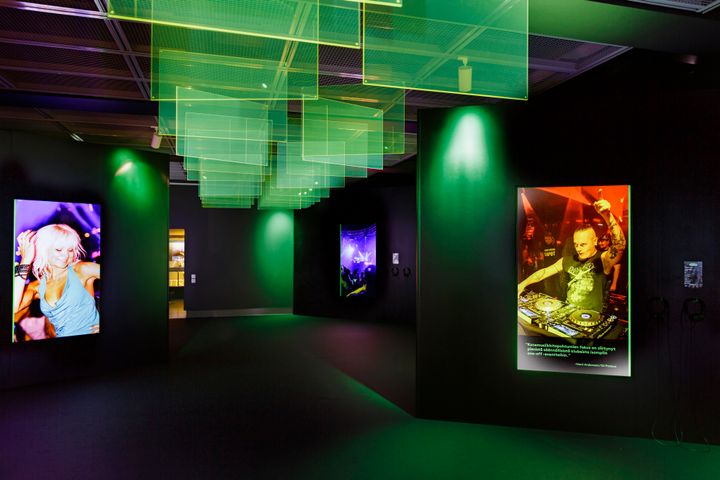 A new exhibition, Helsinki Clubbing, opens at the Helsinki City Museum, at Aleksanterinkatu 16, on 9 March 2018 presenting three decades of club culture in Helsinki. The exhibition is the work of a large group of pioneers: DJs, VJs, promoters, journalists, graphic designers and digital professionals. The exhibition also acts as a stage for events such as parties and workshops.
The exhibition introduces the club classics of Helsinki, from Botta's Club Berlin to Kerma and from The Circus to various underground clubs. Several promoters, clubbers and other central figures of this scene have been interviewed for the exhibition. Visitors to the museum have a chance to experience the Helsinki club culture through videos, photos, posters and flyers and, of course, music. The public side-events include, for example, an opportunity to spend an ambient night at the museum, find out how the VJ culture came to Finland as well as do yoga while listening to techno music.
– The Helsinki City Museum aims to produce exhibitions and events together with the city residents, says Producer of the exhibition Jari Harju. – The implementation, idea and content of the Helsinki Clubbing exhibition have relied heavily on the work group that is familiar with the club culture, continues Harju.
The project has been led by DJ Orkidea and Misc Management who have organised events in Helsinki for more than two decades. Tapio Hakanen aka DJ Orkidea has been a DJ since 1991 and has released five albums and played over 2,000 gigs around the world. Misc Management, Finland's first DJ booking agency focusing on electronic dance music, was founded in 1999 by Oded and Asaf Peled. It has evolved into a diverse event production company, which is known for the production of some of the country's most iconic clubbing events and concepts.
The versatile music journalists Juska Wendland, Mikko Mattlar, Kalle Kinnunen, Erkko Lehtinen, Ida Karimaa, Juuso Koponen and Janne Siironen have participated in realising the exhibition by collecting memories and experiences of more than a hundred DJs, club organisers and clubbers from over three decades. Photojournalist Iina Esko has collected almost 2,000 photos, flyers and posters from clubbers who have opened their archives for the exhibition. Around 1,500 photos are on display at the exhibition.
– It is great to see how the club scene in Helsinki has evolved into an internationally known scene and due to this exhibition, it will be recognised as an important part of our city culture, says Oded Peled from the Misc Management. – Above all, this exhibition is a tribute to the passionate and devoted actors and clubbers of Helsinki.
The Helsinki Clubbing exhibition will be on display on the fourth floor of the Helsinki City Museum, Aleksanterinkatu 16, from 9 March 2018 until 23 September 2018. As with all City Museum exhibitions, entrance is free of charge.
The main cooperation partner of the exhibition is Bright. Other cooperation partners are Basso and Pioneer DJ.
HELSINKI CLUBBING – 30 YEARS OF SMOKE AND STROBE
Helsinki City Museum, Aleksanterinkatu 16
9 March – 23 September 2018
Mon–Fri 11–19
Sat–Sun 11–17
Always free entry
Contacts
Jari Harju, Helsinki City Museum, +358 40 334 7017, jari.harju@hel.fi
Oded Peled, Misc Management, +358 40 097 2769, misc@misc.fi
Communications Planner Anna Vihanta, Helsinki City Museum, +358 40 509 3408, anna.vihanta@hel.fi

Images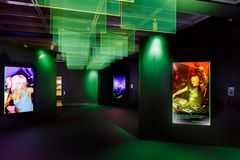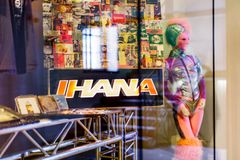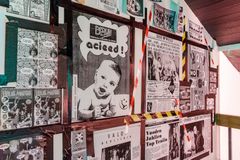 About Helsingin kaupunki, kulttuurin ja vapaa-ajan toimiala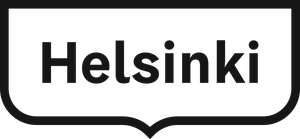 Helsingin kaupunki, kulttuurin ja vapaa-ajan toimiala
https://www.hel.fi/kulttuurin-ja-vapaa-ajan-toimiala/fi/
Helsinki City Museum
The Helsinki City Museum is the world's only museum focusing on Helsinki. Personal experiences and everyday life of people in Helsinki are highlighted and reflected in the museum's items and photographs. A Kiss-kiss candy wrapper, a squeaky steel spring bed and a photo of a suburb home yard are precious treasures in the museum.
The Helsinki City Museum is located in the oldest blocks of the city near the Senate Square, and entrance is always free of charge. In the City Museum, everyone has the opportunity to fall in love with Helsinki.