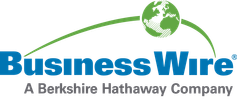 Highlights of China's No. 1 High-Tech Fair CHTF 2018
The 20th China Hi-Tech Fair (CHTF 2018) is being held from November 14-18 at the Shenzhen Convention and Exhibition Center with the theme "New Development Concept for High Quality Growth." This year's CHTF consists of exhibitions, forums, professional meetings, supporting activities, talents exchange meetings and overseas fairs, and features advanced manufacturing, next-generation information technology, AI, life sciences, new materials, new energy, as well as integration of real economy and future industries. Here are some of the highlights of CHTF 2018:
This press release features multimedia. View the full release here: https://www.businesswire.com/news/home/20181114005654/en/
International and Belt & Road Pavilion of CHTF (Photo: Business Wire)
Themed areas focusing on industry hotspots
The IT exhibition will present themed areas like AI, smart manufacturing, smart automotive, sports technology, big data, cloud computing, IoT and blockchain; the environmental exhibition will highlight new technologies of water control; the advanced manufacturing exhibition will have special areas for laser exhibition, smart manufacturing and industrial robots.
Application of innovative technologies in different scenarios
CHTF 2018 will showcase the most exciting new technologies for business, daily life, education and entertainment scenarios, such as the AI face recognition system, the 3D fitting room, the level 4 automated driving system, the AI early learning robot and the underwater drone.
Chinese unicorn enterprises
In addition to global leading companies such as Microsoft, Tencent and Baidu, it also gathers many unicorn companies in the AI industry, including Cambrian, Horizon Robotics, SenseTime, iQiyi and Royale, to impress the visitors with the most dazzling "AI Technology Moment."
Platform for global start-ups
A technology start-ups exhibition is also held during the fair to provide a platform for communication and cooperation between technology start-ups and venture capital institutions.
In addition, China Hi-Tech Forum 2018 is also being held concurrently on November 14-16. Focusing on "innovation drives quality development," "disruptive innovation technology" and "science and technology lead a better life," the forum invited many influencers from Nobel laureates to company executives and government officials to discuss a range of issues that will shape our future, such as the technological revolution, global industrial transformation, quantum communication, 5G era, automated driving, etc. More details: http://www.chtf.com/english/Conferences/ChinaHTF/
View source version on businesswire.com: https://www.businesswire.com/news/home/20181114005654/en/
Contact information
CHTF Organizing Committee
Ms. Peggie Wang
overseas@chtf.com
About Business Wire
Business Wire
http://www.businesswire.com
For more than 50 years, Business Wire has been the global leader in press release distribution and regulatory disclosure.