Ilmarinen invests in office properties in Berlin and Amsterdam
Ilmarinen has invested in office properties in Germany and the Netherlands. Both investments are joint ventures with an open-end real estate retail fund managed by Amundi Real Estate, and Ilmarinen has a 49 per cent stake in the properties.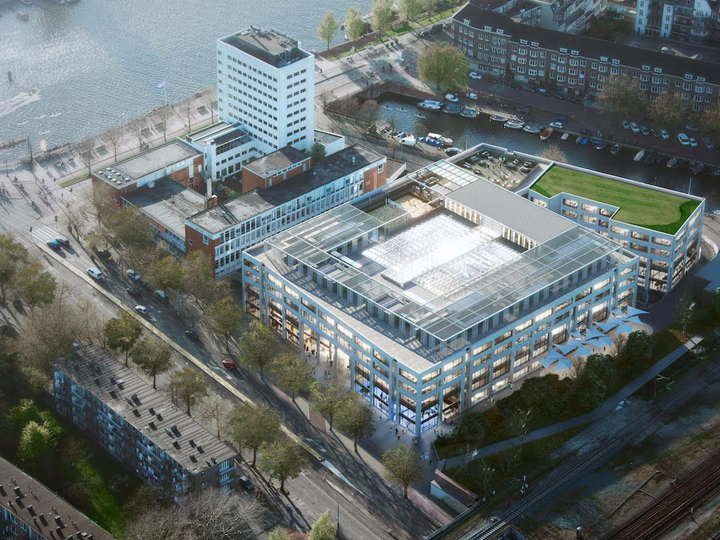 Located on a freehold site at the heart of Berlin, Rocket Tower consists of four buildings. The property includes 17- and 22-storey office towers and offers some 26,200 square metres of office space in total. The buildings were completed in 1960 and 1999 and fully refurbished in 2015–2016. The main tenant is Rocket Internet, a venture capital company investing in companies specialising in e-commerce. L'Etoile Properties is responsible for the operative management of the property.
"Berlin is one of Europe's most interesting real estate markets. The vacancy rate of office premises is at a record low, new construction is moderate and demand for space is strong," says Mikko Antila, Portfolio Manager in charge of international real estate investments at Ilmarinen.
The Cloud office property in Amsterdam is located to the south of the city's historic centre, next to the Amstel station. The lettable area is some 23,800 square metres and the property's redevelopment was completed in Autumn 2017. The property is fully leased, with Amazon, Uber and Spaces as the main occupiers. The property is managed by Hannover Leasing, with which Ilmarinen has previously collaborated in the Belgian and Dutch real estate markets.
"Demand for office space has remained strong in Amsterdam, which is expected to maintain upward pressure on rental values during the next few years. Furthermore, the real estate investment market has recovered well from the post-financial crisis distress, but still offers competitive returns compared to other major European markets. The office property was built with environmental efficiency in mind, its quality level is high and its tenants are reputable, global technology companies," Antila says.
The co-investor in both properties is an open-end real estate retail fund managed by the French asset manager Amundi Real Estate, with which Ilmarinen has co-invested in an office asset in Frankfurt in 2016.
"Both investments are well in line with Ilmarinen's strategy to increase its real estate portfolio's international diversification in a profitable and secure manner," Antila adds.
Most of Ilmarinen's real estate investments are located in Finland. In addition to Finland, Ilmarinen has direct real estate investments in Germany, Belgium, the Netherlands, the UK and the US.
Kuvat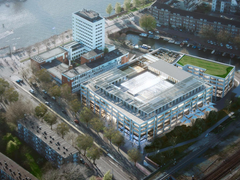 Tietoja julkaisijasta

Ilmarinen
Porkkalankatu 1
00018 ILMARINEN (HELSINKI)
010 195 000
http://www.ilmarinen.fi
Ilmarinen is a mutual pension insurence company. Our task is to ensure that our customers receive the pension they earned from employment. Backed by approximately 590 experts in the field, we promote a better working life and thus help our customers succeed. In total, we are responsible for the pension cover of almost 900,000 people. Almost one third of Finnish companies are our customers and we have investment assets of more than EUR 38 billion to cover pension liabilities.

For more information, please visit: www.ilmarinen.fi
Amundi Real Estate is Amundi's management company specialised in developing, structuring and managing property funds destined for private investors, private banks and their distributors, institutional investors, large companies and real estate professionals. 1st in terms of fund-raising for SCPI and retail OPCI (IEIF – June 2017) and 1st property investment trust (SCPI and OPCI) management company in France, in terms of capitalisation (IEIF – June 2017), it has €20.9 billion of AUM*.
*data from Amundi Real Estate as at 31 December 2016.
For more information: www.amundi-immobilier.com
Tilaa tiedotteet sähköpostiisi
Haluatko tietää asioista ensimmäisten joukossa? Kun tilaat mediatiedotteemme, saat ne sähköpostiisi välittömästi julkaisuhetkellä. Tilauksen voit halutessasi perua milloin tahansa.
Lue lisää julkaisijalta Ilmarinen
Uutishuoneessa voit lukea tiedotteitamme ja muuta julkaisemaamme materiaalia. Löydät sieltä niin yhteyshenkilöidemme tiedot kuin vapaasti julkaistavissa olevia kuvia ja videoita. Uutishuoneessa voit nähdä myös sosiaalisen median sisältöjä. Kaikki STT Infossa julkaistu materiaali on vapaasti median käytettävissä.
Tutustu uutishuoneeseemme