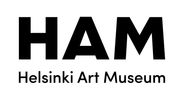 Internationally acclaimed contemporary artist Haegue Yang's first solo exhibition in Finland to be presented at HAM Helsinki Art Museum in November 
HAM's autumn exhibition schedule will include an algorithm-driven robot bus, a pioneer in Finnish alternative art, and a prominent figure of international contemporary art, who combines visual abstraction with diverse sensory experiences. In November HAM's arched halls will be filled with works by internationally acclaimed Korean artist Haegue Yang. She often makes art using industrially manufactured everyday domestic items, transforming them with laborious handicraft techniques into finished sculptures and installations. The Erkki Pirtola exhibition will present an extraordinary drawer and an artist portrait of sincerity and a deeply human sense of humour.In autumn, a self-driven R-bus robot bus will operate in the Kalasatama district. Using algorithms, the bus will randomly choose its route.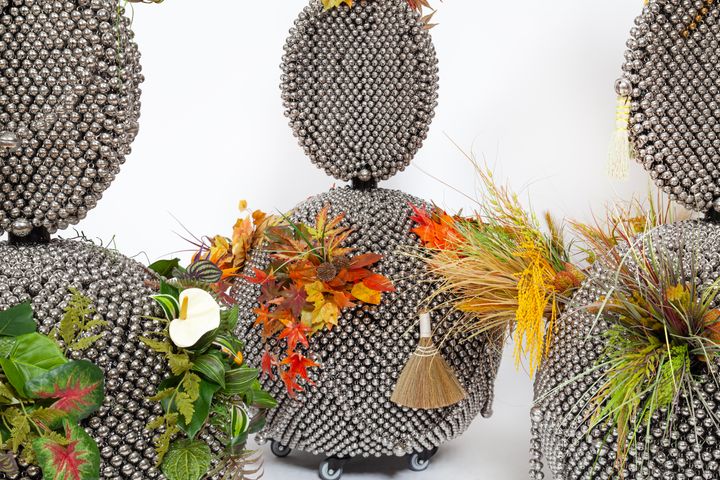 Erkki Pirtola: Works on Paper / 8 September 2023 – 4 February 2024 HAM Helsinki Art Museum
Erkki Pirtola (1950–2016) was a diverse visual artist who was also known as a writer and documentarist. Pirtola's roots lie in the University of Helsinki's Art Room, where he studied in the early 1970s. By his own admission, drawing was the mode of expression that suited him best.
The Works on Paper exhibition spans Pirtola's entire career. The pieces for the exhibition were selected from thousands of works and sketches. In addition to drawings, the exhibition includes other works on paper, such as collages and watercolour paintings.
The exhibition not only presents an extraordinary drawer but portrays a time of innocence. It presents an artist portrait of sincerity and a deeply human sense of humour, as well as a manic need for self-expression and documenting.
The exhibition was created in cooperation with Erkki Pirtola's sons and curated by Veikko Halmetoja.
In connection with the exhibition, a book by Veli Granö will be published as part of HAM Helsinki Art Museum's publication series. Erkkilys Pirtomas Suomen taidetta pelastamassa – Erkki Pirtolan värikäs elämä, Kustannusosakeyhtiö Parvs, 2023.
Laura Beloff & working group: R-bus / Kalasatama District 17.8.–3.9.2023
This autumn a self-driving robot bus will navigate the streets of the Kalasatama district. R-bus utilises algorithms and chooses its routes randomly. On board the bus passengers can hear the sounds of imaginary living beings. Created using machine learning, these sounds resonate on a different frequency from other sounds, human or non-human, in the area.
The bus has four stops in the Kalasatama district, indicated by the R-bus symbol. Passengers step on board not knowing what their destination is. R-bus examines how experiences and memories are formed in a world where digital data streams blur the boundary between the physical and algorithm-based space.
Laura Beloff & working group Marko Tandefelt, Petri Ruikka, Jani Hietanen, Sebastian Schlecht, Calvin Guillot, Andrea Mancianti, John W. Fail, Esther Saraste, Metropolia / Smart Mobility, AuVe Tech OÜ
In collaboration: HAM Helsinki Art Museum, City of Helsinki, and Helsinki Festival. R-bus is part of the curatorial concept A Stream among Streams curated by Aleksandra Kiskonen and Kristiina Ljokkoi, Public Art Curators at HAM Helsinki Art Museum.
Free entry with a prebooked ticket. Info about booking starting 10 August 2023, stay connected with Helsinki Festival and HAM on social media. Experience the artwork: The Night of the Arts 17 August 2023: operating times 2pm–5pm and 7pm–10pm. Helsinki Festival 18 August–3 September 2023: daily from Tuesday–Sunday, expect Mondays: operating times 11am–2pm and 4pm–7pm. Duration of the ride 10–15 minutes.
Haegue Yang / 24 November 2023 – 7 April 2024 HAM Helsinki Art Museum
HAM Helsinki Art Museum is honoured to present internationally renowned artist Haegue Yang's first solo exhibition in Finland.Known for her artistic practice that combines a variety of materials and methods, Yang references diverse sources ranging from socio-political narratives, scientific phenomena, and art histories to anthropological perspectives. Her formally rigorous composition of industrially manufactured objects often requires labour-intensive production for many of her sculptures and installations. All of these form recurring pairings of seemingly oppositional concepts, such as abstraction and figuration as well as the ready-made and craftsmanship.

Yang's solo exhibition at HAM will present two major monumental sculptural ensembles, Handles (2019) and Warrior Believer Lover – Version Sonic (2023), in the main exhibition halls. Consisting of six sculptures that premiered at MoMA in New York in 2019, Handles not only physically occupies the floor of the exhibition space but also incorporates the wall and the air with their sound components, thus appearing as hybrid bodies, part-abstract, part-object. Warrior Believer Lover – Version Sonic is a re-enactment of Warrior Believer Lover from 2011. A multipart sculptural installation of 33 anthropomorphic light sculptures, Warrior Believer Lover was first presented at Kunsthaus Bregenz. The primary material of both sculptural ensembles are metallic bells, which are regarded today as one of the artist's signature materials and release rattling sounds when activated.
The exhibition is realised in partnership between S.M.A.K. Stedelijk Museum voor Actuele Kunst (Ghent, Belgium) and HAM Helsinki Art Museum (Helsinki, Finland).
Biography
Haegue Yang (b. 1971, Seoul) is undoubtedly regarded as one of the most celebrated artists of our time yet remains elusive due to the diversity and complexity of her interests and methods of abstraction. Responding to the exhibition as a place, her works incorporate the architectural and contextual aspects of the exhibition space and various materials collected locally. Her sophisticated and nuanced treatment of materiality, combined with an elegant sense of space and atmosphere, contribute to her engaging and resonant installations.
Yang was the winner of the Wolfgang Hahn Prize from Gesellschaft für Moderne Kunst at the Ludwig Museum in Cologne in 2018 and the 13th Benesse Prize at the Singapore Biennale in 2022. Her work has been featured in solo exhibitions at the following institutions: Pinacoteca de São Paulo (2023); SMK – National Gallery of Denmark, Copenhagen (2022); Tate St Ives (2020); MMCA, Seoul (2020); MoMA, New York (2019); The Bass, Miami Beach (2019); Museum Ludwig, Cologne (2018); Centre Pompidou, Paris (2016); Leeum Museum of Art, Seoul (2015); Kunsthaus Bregenz (2011); and the South Korea Pavilion, 53rd Venice Biennale (2009); among others.
Press photos for the media Password: hammedia
More information about the works / exhibitions:
Laura Beloff & team, R-bus: Curator Paula Korte, paula.korte(at)hamhelsinki.fi, +358 40 571 5307
Erkki Pirtola: Curator Satu Metsola, satu.metsola(at)hamhelsinki.fi, +358 31037354
Haegue Yang: Curator Sanna Tuulikangas, sanna.tuulikangas(at)hamhelsinki.fi, +358 91087092, Head of exhibitions kati.kivinen(at)hamhelsinki.fi, +358 931039018

HAM Helsinki Art Museum's communications: Communications planner Reetta Haarajoki, reetta.haarajoki(at)hamhelsinki.fi, +358 40 168 3669
Images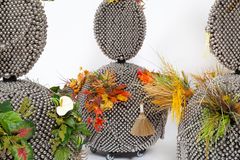 About HAM Helsingin taidemuseo