INVITATION for media: Press conference on Tues 6 June 10 am (EEST): Pierre Huyghe: Chimeras
EMMA – Espoo Museum of Modern Art and Saastamoinen Foundation are proud to open a new exhibition by French artist Pierre Huyghe as a part of their collaborative exhibition series InCollecion. The exhibition will be presented at EMMA – Espoo Museum of Modern Art in the presence of the artist Pierre Huyghe. Please note that the press event will be held live and it will not be streamed or recorded.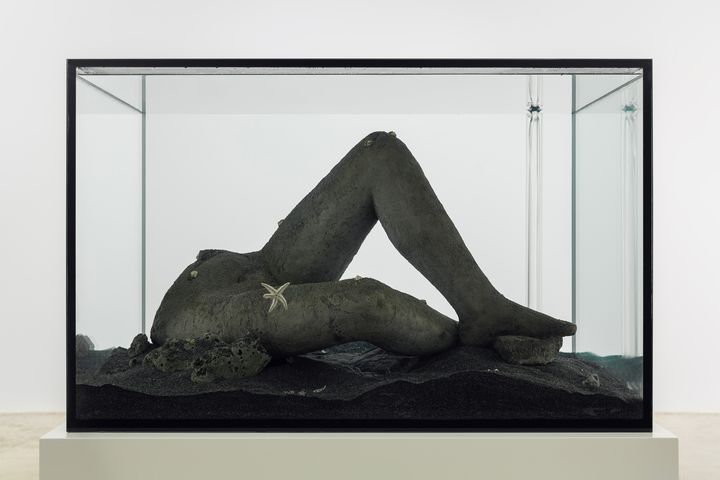 Pierre Huyghe: Chimeras will be introduced to the media on Tuesday, 6 June, at 10 am at EMMA – Espoo Museum of Modern Art. The doors will be open to media representatives for a press preview at 9.30am.

Pierre Huyghe will be interviewed by the curator of the exhibition Arja Miller. An address will be also given by EMMA's Museum Director Pilvi Kalhama and Päivi Karttunen, Chair of Saastamoinen Foundation Art Committee. The language of the event will be English and Finnish.
For further inquiries, interview requests and registrations, please contact EMMA's Chief Marketing Communications Specialist Iris Suomi by Friday, 2 June: iris.suomi@emmamuseum.fi, tel. +358 44 760 1930.
Pierre Huyghe: Chimeras 6 June – 22 October, 2023 
Pierre Huyghe (b. 1962) is an artist who has been redefining the format of exhibition and artistic expression over three decades. His new exhibition, entitled Chimeras, brings together five works from the last decade, all manifestations of another subjectivity, non-human and inhuman, that keeps transforming itself. The exhibition consists of different intelligent life forms, biological, technological that learn and evolve in uncertain states. The title of the exhibition, Chimeras, refers to organisms composed of cells with more than one distinct genotype. Pierre Huyghe uses Chimeras as a concept to describe non-binary existence.
The exhibition was formed around the aquarium Abyssal Plain accessioned to the Saastamoinen Foundation Art Collection. Pierre Huyghe is the sixth artist in the InCollection series, in which a new artwork is commissioned each year from a visionary contemporary artist for the foundation's collection. Chimeras is curated by EMMA's former Chief Curator Arja Miller and Creator Projects' Director, Simon Friese, in collaboration with Anne Stenne, Curator at Pierre Huyghe Studio.
The exhibition is supported by Hauser & Wirth.
Wong Ping: Stop Peeping 7.6.–20.8.2023
EMMA's and the Saastamoinen Foundation's media art space will simultaneously host Hong Kong-based Wong Ping's (b. 1984) Stop Peeping, a vibrantly colourful animation executed in crude pop-style imagery. The narrative protagonist is a young man who works two jobs and spends his limited free time spying on his neighbours through a small peephole in his wall.
EMMA – Espoo Museum of Modern Art
EMMA – Espoo Museum of Modern Art presents a cross-section of Finnish and international modernist art, contemporary art, and design. The museum is a landmark of industrial architecture designed by Professor Aarno Ruusuvuori, forming part of the WeeGee Exhibition Centre in the Espoo district of Tapiola. The minimalist modern architecture provides an inspirational backdrop for presenting temporary exhibitions and works from the EMMA collection and those of its partners Saastamoinen Foundation, Collection Kakkonen and the Tapio Wirkkala Rut Bryk Foundation Collection. EMMA – Espoo Museum of Modern Art is a museum for powerful art and transformative experiences.

@emmamuseum #emmamuseum