Online press conference, Thu 25 March at 13:00: Repin
You are invited to the online press conference for the Ilya Repin exhibition on Thursday 25 March 2021, from 13:00 to 13:45. Please note! The press conference will be held online using the Teams platform.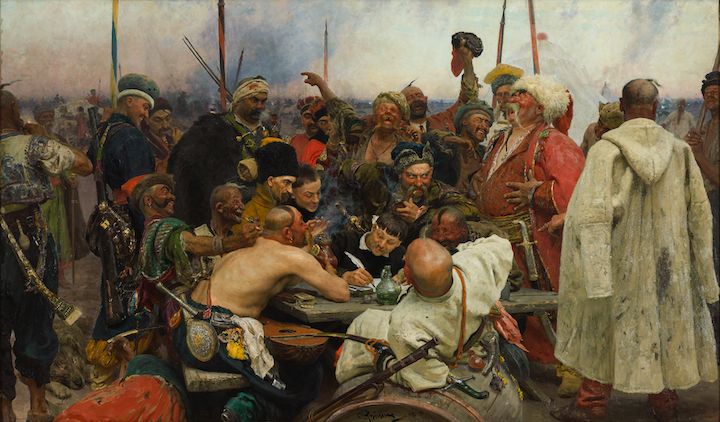 The event will be opened by the director of the Ateneum Art Museum, Marja Sakari. The exhibition will be presented by its curator, Timo Huusko, chief curator at the Ateneum. The event will be in Finnish.
Please register for the event at: pressconference@ateneum.fi. There will be time for questions at the end of the event. You can submit your questions in advance when registering.
Participating in the press conference using the Teams platform
Join the press conference by clicking this link: Repin press conference. You can join from 12:45, and the press conference will start at 13:00.
There is no need to download the Teams application: you can join the event using a browser. You need a network connection with a minimum speed of 10 Mbit/s, or a 4G connection. If you have problems joining the conference, the contact during the event is Johanna Eiramo, tel. +358 400 995 699.
Exploring the exhibition at the Ateneum
News media representatives can book a time to cover the exhibition from communications officer Anna Kari, anna.kari@ateneum.fi, tel. +358 40 717 8185. Media representatives can photograph or film at the exhibition from Tuesday 23 March (interviews to be agreed separately). We comply with the current coronavirus safety guidelines.
Due to the coronavirus situation, we kindly hope that other media representatives will explore the exhibition once it is open to the public. According to current information, the Ateneum will be closed until 31 March 2021. There will be a separate announcement on the opening of the Repin exhibition to the public.
Repin at the Ateneum until 29 August 2021
Read more about the exhibition 
Read the press release on the exhibition (10 February 2021)
Check out the Ateneum's virtual guided tours
Twitter: @AteneumMuseum | Facebook: AteneumArtMuseum | Instagram: ateneummuseum
Contacts
Anna Kari, Communications Officer, tel. +358 40 717 8185, anna.kari at ateneum.fi

Press photos: press.ateneum.fi | username: ateneum | password: mediat

Images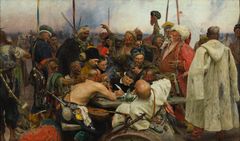 About Ateneumin taidemuseo / Konstmuseet Ateneum / Ateneum Art Museum

Ateneumin taidemuseo / Konstmuseet Ateneum / Ateneum Art Museum
Kaivokatu 2
00100 HELSINKI
0294 500 200
http://www.ateneum.fi
The Ateneum is the home of Finnish art and part of the Finnish National Gallery, together with the Museum of Contemporary Art Kiasma and Sinebrychoff Art Museum. Our collection includes more than 20,000 national treasures; works of art that we all own together. We have art dating from the 19th century to modernity. www.kansallisgalleria.fi/en