Premises play an important role in corporate sustainability and employee wellbeing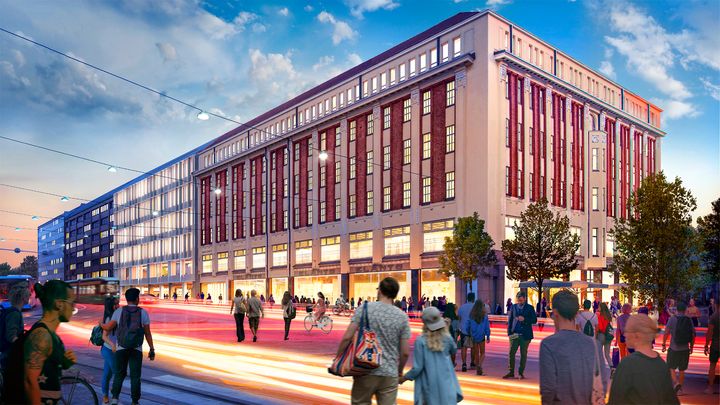 Strong growth in recent years has set expectations for sustainability work at the real estate investment company Antilooppi Oy, which has duly published its first sustainability report. Sustainability is one of the core values of Antilooppi together with being flexible and a pioneer.
Antilooppi is keen to develop the entire real estate investment sector. In doing so, responsibility and looking to the future go hand in hand. Leasing business premises means not only creating innovative and flexible solutions that serve the client's operations and needs, but also developing the property's immediate surroundings.
"Because of our significant real estate holdings, we maintain a high level of financial, social and environmental sustainability for our operations, as well as for our employees, clients and other stakeholders. Sustainable development and responsibility have been systematically integrated into all our processes, starting with the acquisition of new properties," says Tuomas Sahi, CEO of Antilooppi.
An even more sustainable direction through partnerships
Antilooppi is committed to promoting the UN's Sustainable Development Goals and has identified those in which the organisation can best contribute: Decent Work and Economic Growth, Sustainable Cities and Communities, Responsible Consumption, and Partnerships for the Goals. In addition, last year the company signed the Net Zero Carbon Buildings Commitment for the global real estate sector and committed to achieving carbon neutrality for its own energy procurement by 2030. Antilooppi is also a member of the Green Building Council Finland Association, a non-profit association for the sustainable development of the building and construction industry, and EP100, a business network that strives for energy efficiency and carbon neutrality.
Carbon neutrality is an important goal for Antilooppi that is pursued through a continuously updated roadmap in parallel with space solutions that promote wellbeing. The company's Sustainability Management Team regularly monitors the achievement of these goals. According to the new responsibility report, emissions are at a good level compared to the comparative data, and emissions reduction projects have not been carried out at the expense of the indoor climate.
"In the coming years, we will pursue our sustainability goals together with our clients and the supply chain. We are building partnerships that will allow us to continuously improve not only our own operations but also the responsibility work of our stakeholders in an increasingly sustainable direction," says Erika Salmenvaara, Head of Sustainability and member of the Antilooppi Management Team.
Antilooppi has achieved significant growth in recent years. The value of the company's real estate portfolio increased to EUR 1.4 billion in 2020, when holdings increased by 100,000 m2 in Ruoholahti, Helsinki, for example. The number of employees has also increased by more than a third over the past year.
Contacts
Further information:
Tuomas Sahi, CEO
tuomas.sahi@antilooppi.fi, +358 400 907 877

Erika Salmenvaara, Head of Sustainability and Property Management
erika.salmenvaara@antilooppi.fi, +358 400 831 551

Images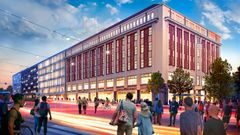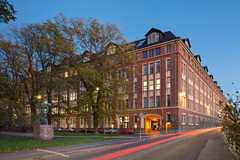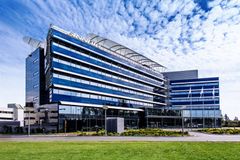 About Antilooppi
Antilooppi
HTC Pinta, Tammasaarenkatu 3
00180 Helsinki
https://antilooppi.fi/?lang=en
Antilooppi is a real estate investment company that focuses on office properties in the Helsinki Metropolitan Area. We develop our properties responsibly and consistently in cooperation with our customers. The most famous properties of Antilooppi are Ympyrätalo and other landmark buildings in Hakaniemi and at Hämeentie, the current headquarters of Nokia in Karaportti, Espoo, and Finnair headquarters at Helsinki airport. We have a total of approximately 426,000 sqm of leasable space. Antilooppi is owned by the Finnish pension insurance company Ilmarinen and the Swedish pension insurance company AMF Pensionsförsäkring.