Press conference on Wed 17 June at 13:00: Inspiration – Contemporary Art & Classics
You are cordially invited to the press conference for the exhibition Inspiration – Contemporary Art & Classics on Wednesday 17 June 2020 at 13:00. The presentation of the exhibition will start at 13:05 on the third floor of the Ateneum, followed by a preview opportunity until 15:00.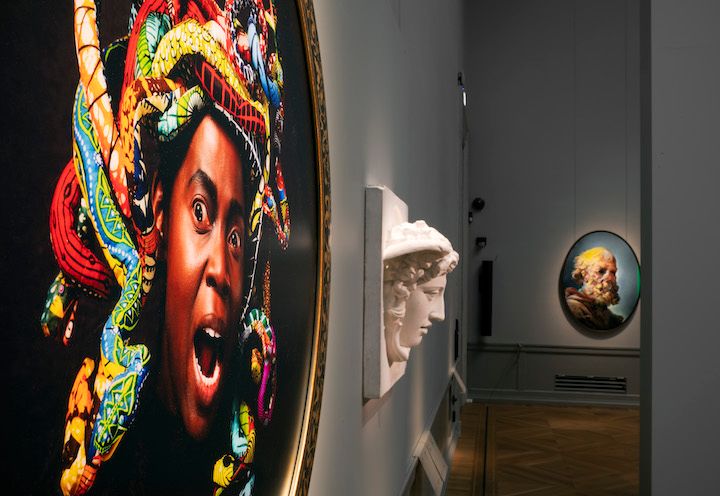 The event will be opened by the director of the Ateneum Art Museum, Marja Sakari. After that, Susanna Pettersson, director general at Nationalmuseum in Stockholm and the second main curator of the exhibition, will discuss the background, context and concept of the exhibition. The exhibition will then be presented by the chief curator at the Ateneum, Sointu Fritze. Of the Finnish artists featured in the exhibition, Ola Kolehmainen, Heikki Marila, Jarmo Mäkilä and Aurora Reinhard, will also be present. The event will be in Finnish.
We pay special attention to hygiene and cleanliness in all our spaces. A maximum of 50 people can attend the event. Due to the restricted attendance, please register for the event by Monday 15 June at: pressconference@ateneum.fi. We ask for a binding registration.
Inspiration – Contemporary Art & Classics
18 June – 20 September 2020
How have international contemporary artists been inspired by the classics of European art? And why is it these works, in particular, that have become known around the world? Inspiration presents art that draws inspiration from iconic masterpieces, created by today's most interesting artists.
Works by Leonardo da Vinci, Raphael, Rembrandt and other masters continue to inspire contemporary artists to this day. The artists featured in the exhibition include Marina Abramović, Jake and Dinos Chapman, Mat Collishaw, Nancy Fouts, Mark Karasick, Jeff Koons, Joseph Kosuth, Wolfe von Lenkiewicz, Heikki Marila, Sara Masüger, Jarmo Mäkilä, Aurora Reinhard, Jenny Saville, Yinka Shonibare CBE, Gavin Turk and Koen Vanmechelen.
The photographic artist Ola Kolehmainen's new series of works, MVSEVM, which he photographed for this exhibition at key museums in Europe, adds the presence of museums to the display. The exhibition also features works from the collection of replicas at the Finnish National Gallery, which includes replicas of works by European masters, created, for example, by Adolf von Becker, Magnus Enckell, Helene Schjerfbeck and Venny Soldan-Brofeldt.
This exhibition was originally on show at the Nationalmuseum in Stockholm in spring 2020, and its main curators are Susanna Pettersson and James Putnam. At the Ateneum Art Museum, the exhibition is curated by the museum director, Marja Sakari, and the chief curator, Sointu Fritze.
Note! Revised opening hours at the Ateneum from 2 June to 2 August 2020

Tue–Sun 11:00–18:00 | Mon closed. The return to normal opening hours will be assessed separately during the summer. Changes to the exhibition schedule and related events are possible. All information about exceptional opening hours
Twitter: @AteneumMuseum | Facebook: AteneumArtMuseum | Instagram: ateneummuseum
Contacts
Anna Kari, Communications Officer, tel. +358 40 717 8185, anna.kari at ateneum.fi

Press photos: press.ateneum.fi | username: ateneum | password: mediat

Images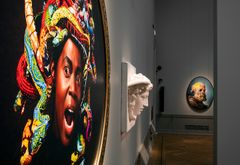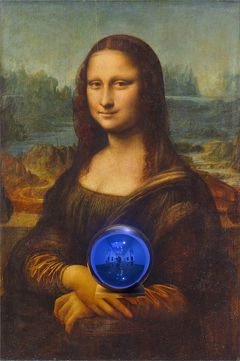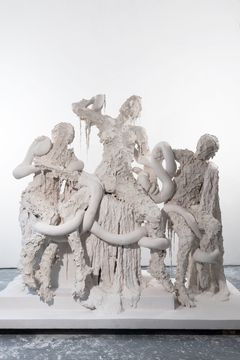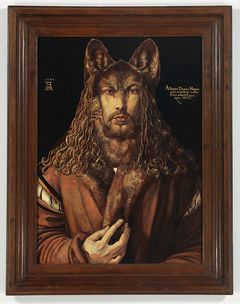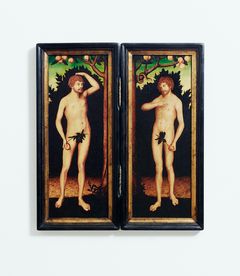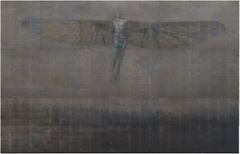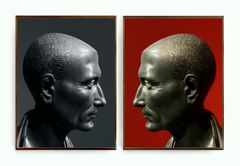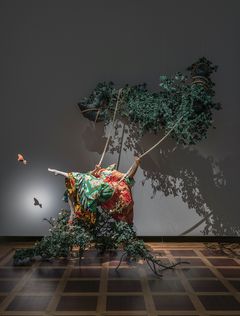 About Ateneumin taidemuseo / Konstmuseet Ateneum / Ateneum Art Museum

Ateneumin taidemuseo / Konstmuseet Ateneum / Ateneum Art Museum
Kaivokatu 2
00100 HELSINKI
0294 500 401
http://www.ateneum.fi
Ateneum Art Museum is Finland's leading art museum, which houses Finnish art from the 19th century to the modern age. Ateneum's main corporate partner is HOK-Elanto. Ateneum is part of the Finnish National Gallery, together with the Museum of Contemporary Art Kiasma and Sinebrychoff Art Museum. www.kansallisgalleria.fi/en