Press conference, Tue 13 March at 13:00: Adel Abidin – History Wipes
Dear recipient, you are cordially invited to the press conference for the solo exhibition History Wipes by the artist Adel Abidin. The event will be held in the Ateneum Hall on Tuesday 13 March at 13:00. After the press conference, the exhibition will be open for preview until 15:00. The exhibition will be open to the public from 14 March to 22 April 2018.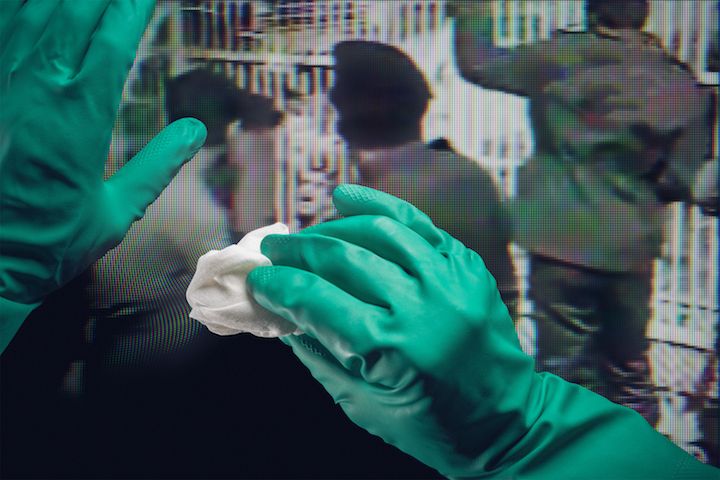 The event will be opened by the director of the Ateneum Art Museum, Susanna Pettersson. The exhibition will be presented by the chief curator Sointu Fritze and the artist Adel Abidin. The event will be in Finnish and English. Complimentary coffee.  
To book your place at the event, register by Friday 9 March at: pressconference@ateneum.fi.
History Wipes will present video installations and sculptures by the contemporary artist Adel Abidin (born 1973, Baghdad, Iraq), many of which will be completed especially for the exhibition. The works by the internationally recognised artist deal with the painful aspects of our history and human existence in an increasingly unstable world.
History Wipes challenges us to look at what is happening around us right now – and what has happened over the previous decades and centuries. The exhibition deals with uncomfortable issues that we prefer to shut out from our minds. The subjects include ethnic cleansing, war, refugees, and manipulation exercised by the machinery of power. The artist is interested in what is being wiped from sight: what we seek to blot out and what we keep quiet about.
Yhteyshenkilöt
Anna Kari, Communications Officer, tel. +358 40 717 8185, anna.kari at ateneum.fi

Press photos: press.ateneum.fi | username: ateneum | password: mediat

Tietoja julkaisijasta
Ateneumin taidemuseo / Konstmuseet Ateneum / Ateneum Art Museum
Kaivokatu 2
00100 HELSINKI
0294 500 401
http://www.ateneum.fi
Ateneum's main corporate partners are Helsingin Sanomat, HOK-Elanto and KPMG. 
Ateneum Art Museum is Finland's leading art museum, which houses Finnish art from the 19th century to the modern age. Ateneum is part of the Finnish National Gallery, together with the Museum of Contemporary Art Kiasma and Sinebrychoff Art Museum. www.kansallisgalleria.fi/en