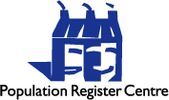 State employees take up skiing: If 100,000 citizens activate electronic messages from the authorities, the authorities promise to ski 10,000 kilometres
The Population Register Centre and the Finnish Tax Administration invite Finnish citizens to move to electronic communication with state authorities instead of paper mail. If 100,000 Finns activate the Suomi.fi Messages service by the end of February, Population Register Centre Director General Janne Viskari and Tax Administration Director General Markku Heikura, together with their colleagues, promise to clock up 10,000 kilometres on cross-country skis.
Finnish citizens can stop receiving paper mail from the authorities by activating the electronic Suomi.fi Messages service. When you activate the service, you get e-mail notifications for all official correspondence you receive. For example, if you activate Messages by the end of February, you will get an e-mail about your tax return as soon as it's ready to be checked in the MyTax e-service. In this case, you would no longer receive a pre-completed tax return by post in April.
Many other official institutions also support Suomi.fi Messages. Traficom, TE services and many municipalities can send you correspondence on the Messages service. You will also receive your notice of voting right in this spring's elections in Suomi.fi Messages if you activate the service by the end of February.
Suomi.fi Messages saves time, nature and taxpayer money
The Finnish Tax Administration mails 20 million letters every year. If the Tax Administration stopped sending out paper mail, Finland would save at least €10 million in taxpayer money every year. This is why the Tax Administration and the Population Register Centre want to encourage citizens to start using Suomi.fi Messages.
- With this campaign, we want to let every citizen know that they can change the paper letters they receive from public officials into simple and secure electronic messaging. And, of course, everyone is welcome to join us on the ski tracks! says Director General Janne Viskari from the Population Register Centre.
- We want to make tax matters simple and easy for everyone with the help of good online services. In the past few years, more and more people have been using our e-services to take care of their taxes. Moving from paper mail to electronic communication is one step in this process. We at the Tax Administration are happy to take up the skis for this good cause. Our MyTax e-service makes it easy to take care of your taxes online, says Director General Markku Heikura from the Tax Administration.
Follow the officials on the snowy ski tracks
You can follow how the officials are faring in the skiing challenge on the www.virkamiehetladulla.fi website and the campaign's Facebook page.

What is Suomi.fi Messages?
When Finnish citizens activate the Suomi.fi Messages service, they give a general permission to Finnish authorities to send all official correspondence to them electronically instead of on paper. 
Finnish authorities are gradually moving to electronic correspondence. See the list of organisations that use Suomi.fi Messages on the Suomi.fi website: https://www.suomi.fi/instructions-and-support/information-on-messages/organisations-using-suomifi-messages
If you have activated electronic correspondence on Suomi.fi by the end of February, the Tax Administration will not mail you a pre-completed tax return and back tax bank transfer forms on paper this spring or a paper tax card next winter. All these documents will be available to you in MyTax instead. However, you will still receive paper mail on real estate tax matters until the end of 2019 even if you activate Suomi.fi Messages.
You will receive your notice of voting right in the next elections on Suomi.fi and not in paper mail. 
The Suomi.fi Messages e-service is developed by the Population Register Centre.
How to activate Suomi.fi Messages
- You need online banking codes, a mobile certificate, or a certificate card to activate the Messages service.
Log in to the service at suomi.fi/messages.
Identify yourself and give the permission for electronic communication. Also give the e-mail address where you want to receive the notifications of new messages. 
You can also download the Suomi.fi app on Google Play or the App Store.
By end of 2018
• 140,000 people had activated Suomi.fi Messages. 
• 42,000 people had downloaded the Suomi.fi app.
• Over 200 official institutions and over 300 services support Suomi.fi. 
• 0.5 million secure messages had been sent through the Messages service.
• €100,000 had been saved in postage and printing expenses.

Video: Markku Heikura and Janne Viskari on the skiing campaign
More information:
Suomi.fi Messages 
Director Timo Salovaara, 050 344 3111, timo.salovaara@vrk.fi, Population Register Centre
More information on the campaign, on government e-services, and on requests for interviews with the Director Generals:
Head of Communications Päivi Railotie, 050 431 2404, paivi.railotie@vrk.fi, Population Register Centre
Customer Experience Manager Pirjo Koivunen, 050 549 2463, pirjo.koivunen@vrk.fi, Population Register Centre
Communications Manager Nilla Hietamäki, 050 461 9898, nilla.hietamaki@vero.fi, Tax Administration
Communications Specialist Heta Kylmämaa, 050 470 3158, heta.kylmamaa@vero.fi, Tax Administration
Tietoja julkaisijasta
Väestörekisterikeskus
Lintulahdenkuja 4
00530 HELSINKI
0295 535 001
http://www.vrk.fi
The Population Register Centre implements the National Architecture for Digital Services in cooperation with the Ministry of Finance. The task of the agency is to promote digital society by providing and developing support services for citizens and public administration. In addition, the Population Register Centre is the data controller for the Population Information System together with the local register offices. The agency maintains and develops the Population Information System, its data and data quality as well as certified electronic services. The Population Register Centre offers information services and certificate services from the Population Information System. It also performs duties related to elections. www.vrk.fi
Tilaa tiedotteet sähköpostiisi
Haluatko tietää asioista ensimmäisten joukossa? Kun tilaat mediatiedotteemme, saat ne sähköpostiisi välittömästi julkaisuhetkellä. Tilauksen voit halutessasi perua milloin tahansa.
Lue lisää julkaisijalta Väestörekisterikeskus
Uutishuoneessa voit lukea tiedotteitamme ja muuta julkaisemaamme materiaalia. Löydät sieltä niin yhteyshenkilöidemme tiedot kuin vapaasti julkaistavissa olevia kuvia ja videoita. Uutishuoneessa voit nähdä myös sosiaalisen median sisältöjä. Kaikki STT Infossa julkaistu materiaali on vapaasti median käytettävissä.
Tutustu uutishuoneeseemme