Summer at Amos Rex: Blick and Between us exhibitions blend visual art, music and architecture
Summer 2021 at Amos Rex is a dialogue between visual art, music and architecture. Blick, an exhibition by visual artist Raija Malka and composer Kaija Saariaho, fills the museum's large exhibition hall with a multisensory total work of art. The Between us exhibition presents six works that were born when Karoliina Hellberg, Tero Kuitunen and Raimo Saarinen were given free rein to create new art for areas outside of the exhibition hall, within the museum and Bio Rex. The exhibitions both open on 12 May. Blick remains open until 22 August, while Between us continues until 5 September. In addition, the Sigurd Frosterus collection returns to the museum's collection hall.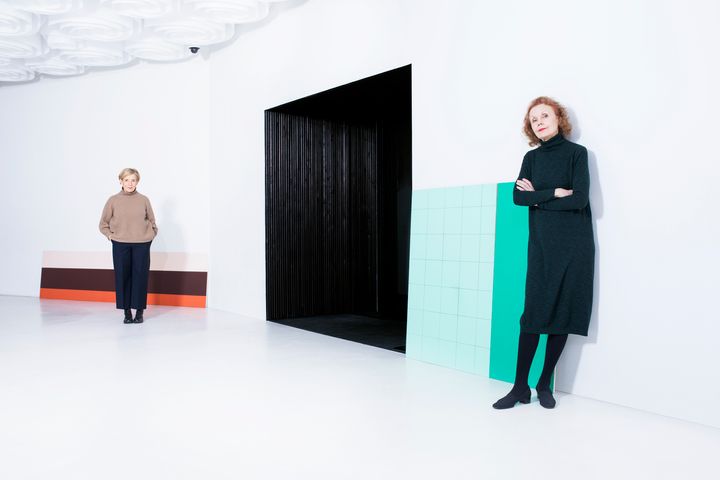 Amos Rex invites media representatives to a press viewing for the Blick and Between us exhibitions on Monday, 10 May, from 10–11 am. The artists will be present. The event is mainly in Finnish.
You can participate in the event virtually or request a recording. You may also book a time to visit the exhibition on 10 May (9–10 am or 11 am–1 pm). Registration and programme: www.amosrex.fi/blickbetweenus-lehdistotilaisuus.
Photos and press materials: media.amosrex.fi
Amos Rex's architecture serves as a central starting point for both exhibitions. In the Blick exhibition, the various parts of Raija Malka's installation play with light and dimensions in the large exhibition hall. Kaija Saariaho's multi-layered music lives in colour and space, constantly changing. It builds a unique dramaturgy for Blick. The works in the Between us exhibition create a dialogue between Amos Rex's new architecture and that of the 1930s Lasipalatsi (Glass Palace). Site-specific works by Karoliina Hellberg, Tero Kuitunen and Raimo Saarinen play with and reshuffle architectural elements.
Blick
Blick is a multisensory total work of art by visual artist Raija Malka and composer Kaija Saariaho that is at once painterly, spatial and musical. The exhibition takes us into the midst of a sound work by Saariaho and installations by Malka. The work features chairs and steps where visitors can sit and unhurriedly immerse themselves in the artwork's world.
Blick is the fruit of Malka's and Saariaho's long-term friendship and collaboration. Since their first joint exhibition, The Lady and the Unicorn in Paris in 1993, Malka and Saariaho have collaborated on nine other projects, exhibitions and stage adaptations. The Amos Rex exhibition is their largest joint project.
"Distances between important people, places and memories are mentally involved in the music for this exhibition, which began with my composition Stilleben. Nostalgia has been present in my life since I moved away from Finland. Raija and I share this feeling – also in regard to each other – as we lived in Paris at the same time for six years, and often worked together," Saariaho says.
"My installation Blick was born out of the world of Stilleben and its nostalgic undercurrent. However, working in the Amos Rex space brought new parts to the work: Utopie, Warten and Menschen. Kaija composed new music for these. Our collaboration is like playing a game the ball bounces back and forth," Malka says.
Blick, which was originally to have been shown in the summer of 2020 but was postponed by the pandemic, also reflects life during the coronavirus era. The exhibition has been expanded with works born out of the artists' correspondence, in which Malka commented pictorially to musical notes sent by Saariaho.
The exhibition is curated by Kaj Martin, Head of Collections at Amos Rex. It includes the documentary film Behind the Gaze, directed by Mikko Huupponen and produced by Amos Rex. In the film, Malka and Saariaho explain the thoughts and partnership behind Blick.
You can read more in the attached press release for the Blick exhibition.
To view this piece of content from amosrex.fi, please give your consent at the top of this page.
Between us. From left to right Tero Kuitunen, Raimo Saarinen and Karoliina Hellberg. Photo: Sofia Okkonen / Amos Rex
Between us
The Between us exhibition artists, Karoliina Hellberg, Tero Kuitunen and Raimo Saarinen, were given a free hand to create new art for outside of the actual exhibition hall, within the museum and the Bio Rex cinema. These site-specific works, inspired by the new architecture of Amos Rex and that of the 1930s Lasipalatsi (Glass Palace), can be seen in the Between us exhibition between 12 May and 5 September 2021.
The exhibition's six works were designed specifically for the Amos Rex and Bio Rex spaces. The works were born out of a dialogue with the building's architecture and its chronological strata. They grow out of the space and around it, taking over the space and leading visitors from Amos Rex's underground world to the functionalist views of Lasipalatsi.
"We created our own independent entities for the exhibition but the interaction between us and the discussion of the works were essential parts of the process – in that way, too, the title of the exhibition Between us is very descriptive. When we saw our space for the exhibition for the first time, we all knew instinctively where in the space we would place our works and the harmony between them came into being as if by itself," say the artists.
This study of spatiality took the artists into the realms of frantic consumer culture, a rewilding post-human world and parallel realities.
For instance, Hellberg's installation Low-Pressure at Bio Rex considers stories conveyed by a cinema lobby, Saarinen's work It started off as a molten mass until it crystallized and hardened. It travelled with the tectonic plates, rose up to become a mountain high above the Earth and crumbled. It travelled inside the ice and stayed where it was for a moment remembers the bedrock that was quarried to build Amos Rex, while Kuitunen's work In Between transfers elements of Bio Rex into the exhibition space, making the museum floor undulate unpredictably.
The exhibition has been curated by Amos Rex's Senior Curator Itha O'Neill and Curator Katariina Timonen. Between us launches Amos Rex's studio exhibitions series, which brings art outside of Amos Rex's exhibition hall to spaces that have not previously been used for exhibitions.
More information is available in the attached press release for the Between us exhibition.
Frosterus collection on display again
A selection of works from the Sigurd Frosterus collection will again be on display from 12 May in Amos Rex's collection hall. The hanging includes about 50 early twentieth-century colourist works by artists including Pierre Bonnard and Paul Signac of France as well as Magnus Enckell and Alfred William Finch, who worked in Finland.
The Sigurd Frosterus Foundation collection, which is held by Amos Rex, was one of Finland's first significant private collections of domestic and foreign modern art. Most of the works are from the 1905-15 period, when Frosterus was active as an art critic and essayist. The Sigurd Frosterus hall has been realised in partnership between Amos Rex and the Sigurd Frosterus Foundation. The hanging is curated by Amos Rex's Head of Collections, Synnöve Malmström.
***
Photos for media:
media.amosrex.fi
Contacts
Iia Palovaara, Head of Communications
+358 (0)50 544 3331, iia.palovaara@amosrex.fi

Hanni Vakkilainen, Communications Planner
+358 (0)40 557 5344, hanni.vakkilainen@amosrex.fi

Ida Kukkapuro, Communications Planner
+358 (0)40630 8946, ida.kukkapuro@amosrex.fi

Images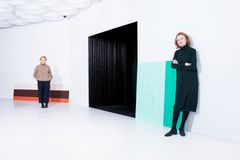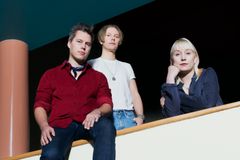 About Amos Rex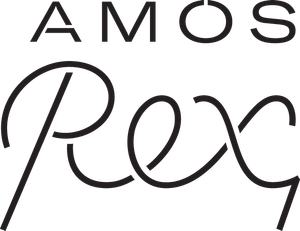 Amos Rex
Mannerheimintie 22-24
00100 HELSINKI
museum@amosrex.fi
http://www.amosrex.fi
Amos Rex is an art museum where the past, present and future meet. The iconic Functionalist Lasipalatsi (glass palace) and the new gallery spaces under its undulating square provide 10 000 m2 for unique experiences both under- and aboveground and on the silver screen of Bio Rex. Amos Rex's exhibition programme extends from the newest, often experimental, contemporary art to 20th-century Modernism and ancient cultures.
www.amosrex.fi
#amosrex