Surprise result: Retirees are Finland's most critical TV viewers – DNA survey discovers how many minutes are given to a new series before it's labelled bad
Only five percent of Finns say they always watch a movie or TV series all the way through, even if it doesn't make an immediate impact. A fifth, on the other hand, stop watching at already in 5 to 10 minutes if they don't like the programme. Surprisingly, the most impatient are viewers who have reached retirement age. When choosing new programmes, reviews by critics guide only a few.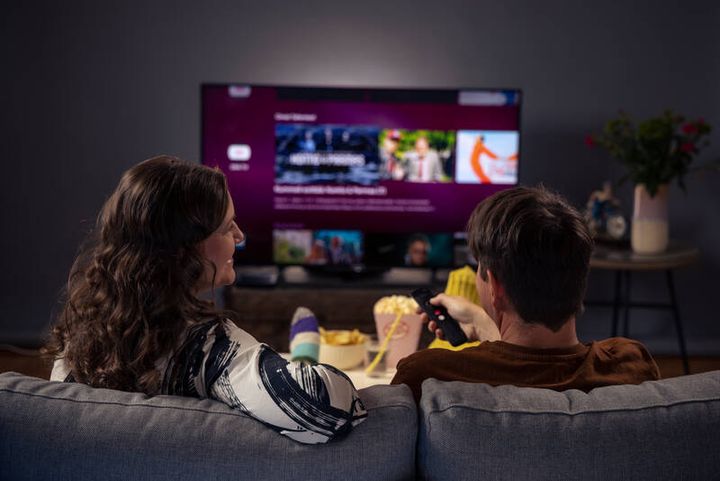 A survey examining the use of DNA's streaming services asked Finns aged 18–75 how much of a grace period they give to a new series or film.
The outcome may be considered surprising, as the younger the group of respondents, the longer such opportunities were given. For example, more than half of 18–24 year olds said they would always watch at least the entire first episode, and almost one in ten the entire first season before deciding whether or not to continue. The panel's oldest group of respondents, on the other hand, made their decision on the basis of significantly fewer viewings, with one-third of those who have reached or are about to retire changing their programme in less than 10 minutes, and more than 60% refusing to continue watching for more than half an hour if the programme doesn't please.
'Traditionally, young people are thought to be impatient viewers with virtually endless choices in streaming services. However, the study revealed that users of streaming services watch the content they start for much longer than those who mainly watch traditional television. This also explains the differences between age groups, as younger respondents have more streaming services at their disposal,' says Mikko Saarentaus, Director of DNA's Entertainment Business.
According to Saarentaus, there is likely to be both a very human and a practical explanation in the background: when you make a choice about the content always yourself, you have to believe in it for longer, and in general it suits your own preferences better. At the same time, the ability to schedule the start and pause of watching completely in keeping with your own preferences and schedules eliminates the need for traditional channel surfing – i.e. looking for something interesting to watch at the precise moment the TV is turned on.
Critics' opinions guide only a few
Streaming services today spend huge sums of money on their own content production. Netflix, for instance, invested a total of $11 billion in production last year – just under EUR 10 billion. Disney invested the most in its own productions, spending $19 billion. Of the largest services, Amazon Prime Video invests the third-largest in its own productions, at EUR 8 billion. Investment is expected to grow further in the years to come. (Source: Statista.com)
These sums are creating new content at such a rapid pace that many subscribers to services face difficulty in making their selection. According to the survey, 42 percent find that locating new content is often tedious and challenging to choose from.
Nearly half of the respondents said they chose to view what they would watch entirely on the basis of their own intuition, and one in three as based on either the introductory text or the trailer. A quarter, on the other hand, listen to a friend's recommendations, but critics' assessments, again, have little effect on choices made, as their opinions are based on less than one in ten choices.
'The results show that self-selected content is more suitable for the viewer, but finding it is perceived as challenging. Currently only one-fifth of respondents say they select content based on a recommendation from a streaming service algorithm. We have the opportunity to help our customers here, and we've introduced new functions to the new DNA TV Hub, for example, to make searching easier, like voice search,' Saarentaus points out.
The data collection for the survey was carried out as an online survey in the M3 Panel maintained by Bilendi Oy on 9–13 April 2021. The target group was Finns aged 18 to 75, and quotas were set for the survey sample to be nationally representative by gender, age and place of residence. A total of 1,000 survey interviews were conducted.
Further information for the media:

Mikko Saarentaus, Vice President, Entertainment Business, tel. +358 44 549 0374, mikko.saarentaus@dna.fi
DNA Corporate Communications, tel. +358 44 044 8000, communications@dna.fi
DNA TV Hubi is an Android-based open ecosystem that enables customers to watch TV and use online applications, play games and listen to music via one easy-to-use service. The service can be used to watch both traditional TV and pay-per-view streaming services. The device is 4K compatible and enables downloading applications such as games and music services. It can also be used to rent movies and to record content from free channels.