Survey: For the first time, 100 per cent of 7-year-olds have their own phone, and even among 5-6-year-olds it has become very common to own a phone
Practically every 7-year-old child has their own phone, according to a school pupil study commissioned by DNA. The study also indicated that up to 87 per cent of children aged 5–6 are using a phone. Phone ownership has grown rapidly in this age group. According to DNA's Sami Aavikko, summer is a good time for purchasing a phone for the first-grader, as it gives time to learn using it before the school year starts.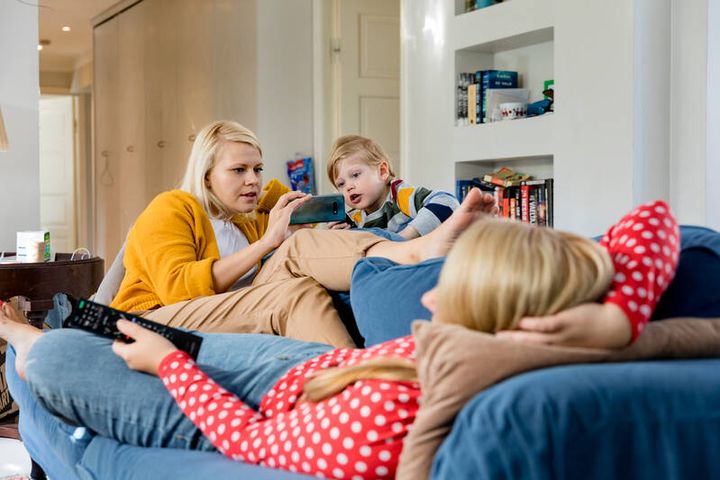 The pupil survey indicates that last year, six out of ten 5–6-year-olds had their own phone, while in 2015, less than a third of children under the age of 6 were using a phone.
"The generations that are now buying phones for their children have lived with a mobile phone from a young age. They are comfortable with the devices in their daily lives, so it is natural for them to get phones for even small children", says DNA Store CEO Sami Aavikko, reflecting on the reason why increasingly young children commonly have a phone.
Since 2014, the DNA pupil survey has studied factors related to the use and purchase of telephones for school-age children and young people. Surveys conducted in different years cannot be directly compared to each other, but they show a fluctuating, yet definite and distinguishable growth curve that represents the percentage of small children that have their own phone.
"In the first surveys, the youngest age group whose phone ownership we surveyed was 6-year-olds. As the results showed that phones were becoming more commonplace among younger people, we extended the age range a couple of years ago to 5-year-olds", Aavikko says.
Last year, 81 per cent of the parents of 7-year-olds who responded to the survey said that they had bought or given the child a phone for their own use. This year, for the first time, the proportion of first-graders having their own phone was 100 per cent in the survey. For children aged 8 and over, the percentage of those who have their own phone has been near 100 since the first surveys.
Take time to learn how to use a phone
For many children and young people, the beginning of the school year means a new phone, as phones are changed to new ones. In contrast, first phones are bought constantly throughout the year. "The first phone is often purchased at the initiative of the parents when the child reaches the age of 6 or 7. The survey responses show that parents have an improved sense of security when the child has their own phone, and staying in touch gets easier", Aavikko says.
Most families with children starting school this autumn are planning to buy a phone toward the end of the summer just before school starts. Aavikko recommends purchasing the device already during the summer to allow for practicing its use well in advance. When the child can use the phone with confidence, both the child and the parent can trust that the child knows how to use it alone in all situations – even in times of anxiety. Learning together builds confidence in using the phone sensibly even when the child does not have a parent's guidance.
"It is a good idea to take time to practice the functions of the phone together with a parent. This should not be a task that needs to be handled with everything else as schools start, because there are plenty of other things to take in at that time. During the summer holidays, telephone skills can be learned gradually, in peace", Aavikko says, and adds, "This is also a good time to agree on the rules related using the phone, which I recommend – for example, when the phone is used and for what, and what kinds of apps are installed in it."
A phone watch is a sure way to reach a child
One option for a child's own phone is a phone watch. The advantage is that it is more difficult to forget and misplace a device that one wears on the wrist than it is to lose a smart device. In addition, the ringing alarm of a phone watch can also be heard better than a phone in a pocket, and the parent can trust being able to reach the child when needed.
"A phone watch is a slightly easier solution than a phone, as the child is more likely to hear the ringing alarm and the risk of misplacing it is lower than with a phone. It is also suitable for situations where you are concerned about safely using the internet. This is why phone watches were launched at DNA", Aavikko says.
When it comes to children, digital inclusion is particularly important
"In most cases, a child's phone is a smart phone. A mobile phone used by children aged 5 to 6 is a smart device with 85% certainty, while for 7–8-year-olds the probability is about 90%. In older age groups, the share of smart devices in phones grows even more", Aavikko says.
Before purchasing a phone, parents mostly search for information about suitable devices on the mobile operator's website, and a phone worth about €100–€200 is usually bought for 5–12-year-olds. However, the majority of phones purchased for teenagers fall within the price range of €100–€300. Among younger children, the most common feature of the phone and subscription is unlimited mobile data, outgoing call barring for premium numbers, and tracking of the location of their child's phone. The most common accessories on children's phones are protective covers and screen protection.
Buying a phone is an expensive investment, and one that not all families can afford. To support digital inclusion, DNA has for years been donating smart phones to those who need them through the Hope association, so that no one is left behind the digital world. DNA also supports the protection of children from the darker sides of the internet by cooperating with the Protect Children association.
"When it comes to children, digital inclusion is particularly important, as at school, for example, having a phone can be useful in school tasks and finding information. For children, phones are also important in maintaining social relationships, as many hobbies and friends are present through various apps and services. Being excluded from these groups creates inequality and a sense of exclusion", says DNA Corporate Responsibility Manager Tuuli Nummelin.
DNA's school pupil study (in Finnish)
The survey, implemented jointly by DNA and Nepa, was conducted using an online panel from 10 to 18 February 2022. One thousand parents of children aged 5 to 16 responded to the survey. The annual survey examines the phone use of Finnish children and young people, as well as the factors influencing the purchase and use of their phones.
Further information for the media
CEO Sami Aavikko, DNA Store Ltd, tel. +358 (0)44 044 3069, sami.aavikko@dna.fi
Corporate Responsibility Manager Tuuli Nummelin, DNA Plc, tel. +358 (0)44 044 6000, tuuli.nummelin@dna.fi
DNA Corporate Communications, tel. +358 (0)44 044 8000, communications@dna.fi
About DNA Oyj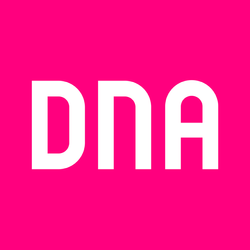 DNA Oyj
PL 10
01044 DNA
http://www.dna.fi
DNA is one of the leading telecommunications companies in Finland. We want to make our customers' daily lives less complicated. We offer connections, services and devices for homes and workplaces, contributing to the digitalisation of society. DNA's customers are continuously among the world mobile data usage leaders. DNA has about 3.6 million subscriptions in its fixed and mobile communications networks. The company has been awarded numerous times as an excellent employer and family-friendly workplace. In 2021, our total revenue was EUR 956 million and we employ about 1,600 people around Finland. DNA is a part of Telenor Group, a leading telecommunications company across the Nordics. More information: www.dna.fi, Twitter @DNA_fi, Facebook @DNA.fi and LinkedIn @DNA-Oyj.