The 100 and Counting Exhibition at Villa Hakasalmi – Seven Times a Hundred Years of Helsinki Life
On 13 October 2017, the walls of Villa Hakasalmi at Mannerheimintie 13b will be filled with the life stories and large-scale photo portraits of seven centenarians living in Helsinki. Photographs from their personal albums and the museum's collections frame the story of Finland's one hundred years of change. As with all Villa Hakasalmi exhibitions, entry to the museum is free of charge.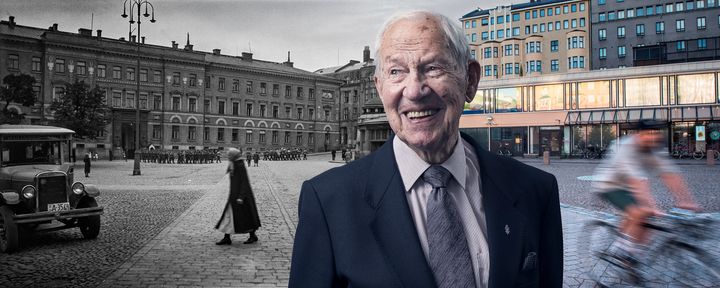 What is the secret to old age? Which places in Helsinki are important for 100-year-olds? How can past and present interact in photo portraits? The 100 and Counting exhibition, which will open at Villa Hakasalmi on 13 October 2017, will answer these questions. The exhibition tells the fascinating life stories of seven Helsinki centenarians and features large portrait collages with both old and new photographs. The portraits have been photographed and compiled by artist Vesa Tyni, an internationally renowned photographer from Helsinki, famous for his portraits.
Although most of the centenarians have their roots elsewhere—in Ostrobothnia, Tavastia, the ceded part of Karelia, the Åland Islands—the city of Helsinki connects them, having lived most of their lives here. Another uniting characteristic for these men and women is their high-spirited joy of life. The memories of the 100-year-old interviewees form a fragmentary but, in all its humanity, descriptive picture reflecting the history of an independent Finland. The exhibition reveals stories of both the everyday experiences of individuals and of important social changes in the country.
Every life story is unique: the exhibition features stories by a construction worker, a mother of 14, a deaconess and an elite athlete, to name but a few. The seven different stories are set against a backdrop of a shared history. Many of the interviewees had large families that sometimes struggled to make ends meet. Their experiences of schooling range from circulating schools to universities. The Second World War changed all of their lives: when the war broke out in 1939, it meant the end of youth for each and every one of them. Peace was followed by reconstruction, which meant relocation to the city for many. Finland became wealthier, travelling became more common and childhood started to last longer. The exhibition team browsed the interviewee's personal albums and selected some of their best photographs to illustrate the stories.
The 100 and Counting exhibition also includes a special photo booth where you can step in and let the machine transform you into your 100-year-old self. You can buy the photograph for a small price.
Old People, the Elderly or Senior Citizens?
The first floor of Villa Hakasalmi is dedicated to the memories and portraits of the 100-year-old Helsinki residents. The second floor exhibits treasures from the photographic collections of the City Museum. Photographs by famous photographers such as Signe Brander, Ivan Timiriasew, Simo Rista and many more take the visitors to the city's streets, homes and parks. These photographs illustrate the attitudes towards old people and age, the ways of representing them and the meanings associated with old age at different times.
The upstairs exhibition will close on 7 January 2018, after which the museum will start preparing for a new play and installation: Vihan kevät – Helsinki 1918 (The Spring of Hatred), which premiers in February 2018. The play is an episodic piece by Sirpa Kähkönen, depicting the daily lives of people during the Finnish Civil War. The 100 and Counting exhibition will be open downstairs until 25 March 2018.
The exhibition is part of Finland's centenary celebrations.
100-Year-Olds in the Limelight
JAAKKO ESTOLA was born in Hyvinkää in 1918 and spent his childhood in Kerava. In the war years, he served as an artillery observer and worked in the civil defense of Helsinki. After retiring from the Hankkija company, he has occupied his time, for example, by playing volleyball in the Sikariporras club.
TORSTEN LILJEBERG was born in 1916 in Lauttasaari, Helsinki, just like two generations of his family before him. Canoeing has always been a part of his life. He has won several Finnish championships in the sport and worked as a coach after his active career.
LAHJA MÄKELÄ was born at a small farm in Lavia, Satakunta, in 1917. Lahja was trained as a nurse and spent many years at the war front as a member of the Lotta Svärd Organisation. She moved to Helsinki after the war and worked at the Kivelä hospital.
GUNNEL STENBÄCK was born on the Åland Islands in 1914 to a clergy family. She moved to Helsinki in 1934, and has since then worked as a deaconess, graduated as a licentiate in social sciences and travelled around the world.
ARTTURI STENHAMMAR, son of a tenant farmer, was born in Padasjoki in 1914. Work brought him to Helsinki in the 1950s. Artturi worked as a carpenter on several construction sites in Helsinki and built a home with his own hands for his family in Puistola.
EILA VENNALA was born in Vuoksenniska in 1916 to a family of tradesmen. The family moved to a new apartment building in Kruununhaka, Helsinki, in the 1920s, where Eila continues to live in the same address. She made a career as the hostess of a large farm in Perniö, which is where she still spends her summers.
HELVI YLIKORPI was born in Toholampi in 1917 and moved to Helsinki with her family in the early 1960s. She was married to her husband Veikko for 81 years. She has an exceptionally large family with 14 children, 23 grandchildren, 19 great-grandchildren and four great-great-grandchildren.
The 100 and Counting Photography Exhibition
Villa Hakasalmi, Mannerheimintie 13b
13 October 2017–25 March 2018
Tue–Sun 11 a.m.–5 p.m.
Thu 11 a.m.–7 p.m.
Always free entry
Hakasalmivilla.fi
Contacts
exhibition producer Tuomas Myrén, 040 574 8920, tuomas.myren@hel.fi

artist Vesa Tyni, 040 8224 824, vesa@vesatyni.com

communications officer Reeta Holma, 050 545 5533, reeta.holma@hel.fi

Images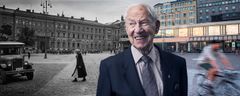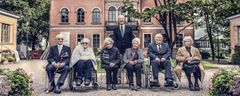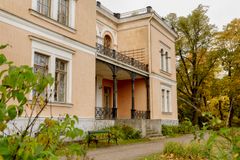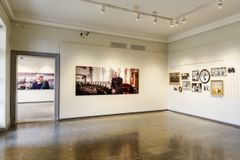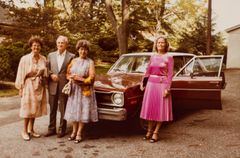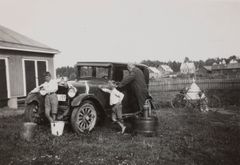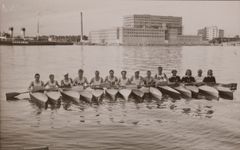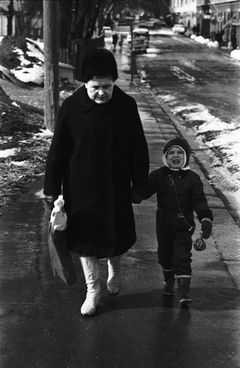 About Helsingin kaupunki, kulttuurin ja vapaa-ajan toimiala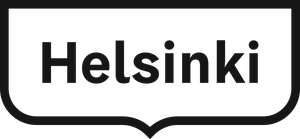 Helsingin kaupunki, kulttuurin ja vapaa-ajan toimiala
https://www.hel.fi/kulttuurin-ja-vapaa-ajan-toimiala/fi/
Villa Hakasalmi – a museum since 1911
Villa Hakasalmi is located between Finlandia Hall and the Helsinki Music Centre, near Töölönlahti Bay. The elegant building is a fine example of a Neoclassical villa. The best-known resident of Villa Hakasalmi was Aurora Karamzin (1808–1902). Today, Villa Hakasalmi is a part of Helsinki City Museum and houses temporary exhibitions.
Subscribe to releases from Helsingin kaupunki, kulttuurin ja vapaa-ajan toimiala
Subscribe to all the latest releases from Helsingin kaupunki, kulttuurin ja vapaa-ajan toimiala by registering your e-mail address below. You can unsubscribe at any time.
Latest releases from Helsingin kaupunki, kulttuurin ja vapaa-ajan toimiala
In our pressroom you can read all our latest releases, find our press contacts, images, documents and other relevant information about us.
Visit our pressroom