The Children's Museum Festival offers a fresh line-up of fun activities for the whole family at WeeGee and the revamped Leikki and Kruunu Museums
Tapiola's museums will host their super-popular Children's Museum Festival on March 18 and 19 this year, promising a weekend packed with various activities, music, and fun things to do. Musical performances will be staged by Mirkka and Luis, Höpinätötterö and Hevosenkenkä Theatre with their Mr Clutterbuck show!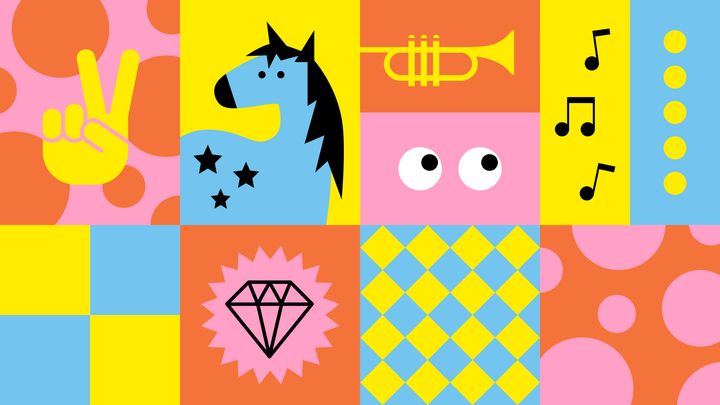 This year's festival will take place at Exhibition Centre WeeGee, EMMA and KAMU Espoo City museums and the newly renovated Leikki Museum of Play and Kruunu Museum of Horology and Jewellery across the yard. Visit the exhibitions to discover more about the beloved characters created by children's author Mauri Kunnas, learn about history and the story of handicrafts, be inspired by art and design, and don't forget to drop in at our laboratory of play!
The theme of this year's performances and workshops is 'New Tricks'. There will be workshops for kids aged 4-10 (and adult companions) inviting you to visualize what it would be like to fly over the rooftops, laugh at jokes told by our whispering booth, or stop to chat with our fun art investigator duo.
Live performances will be staged on both days of the festival, and you can join in whenever you feel like it at whatever time suits you. Mirkka and Luis, selected as band of the year at the 2002 Jellonagala Children's Music Awards, will have both children and adults singing, laughing and dancing along with their lively performances. Janne and Marko, otherwise known as the Höpinätötterö children's music duo from Tampere, have put together a witty show featuring their own songs and offering fun and laughs for the whole family. Hevosenkenkä Theater brings to life the famous characters of Mauri Kunnas in performances of their Mr Clutterbuck musical at the WeeGee Exhibition Centre.
The festival is easy to reach by subway. All the festival venues are within walking distance of Tapiola station, at Ahertajantie 3 and 5.
The Children's Museum Festival is organized by Exhibition Centre WeeGee, EMMA – Espoo Museum of Modern Art, the Leikki Museum of Play, KAMU Espoo City Museum and the Kruunu Museum of Horology and Jewellery, with the participation of the Espoo School of Art and the Arkki School of Architecture for Children and Youth. Produced with the kind support of AFRY. 
Exhibition Centre WeeGee, the Leikki Museum of Play in and the Kruunu Museum of Horology and Jewellery are offering a special combi-discount. If you pay the full admission fee for adults (€20 for WeeGee, and €16 for the Leikki and Kruunu combi-ticket), you can get a 20% discount on admission to other museums by presenting your cash receipt at the ticket office. Visitors under 18 and over 70 and Museum Card holders always enjoy free admission!
About EMMA – Espoo Museum of Modern Art
EMMA – Espoon modernin taiteen museon kokoelma- ja näyttelytoiminta profiloituu kotimaiseen ja kansainväliseen modernismiin, nykytaiteeseen sekä designiin. EMMA sijaitsee Espoon Tapiolassa, professori Aarno Ruusuvuoren suunnittelemassa betoniarkkitehtuuria edustavassa Näyttelykeskus WeeGeessä. Näyttelytilat ovat pinta-alaltaan Suomen suurimmat, ja pelkistetty moderni arkkitehtuuri tukee EMMAn, Saastamoisen säätiön ja Tapio Wirkkala Rut Bryk Säätiön kokoelmien sekä vaihtuvien näyttelyiden kokemuksellista esittämistä. Tervetuloa!
@emmamuseum