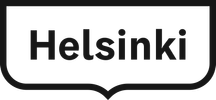 Wild food chef Jyrki Tsutsunen's new restaurant opens in Cultural Centre Stoa
Jyrki Tsutsunen's new restaurant, Skutta, began operating in September in Cultural Centre Stoa in Itäkeskus. It focuses on wild forest foods and serves as a venue for cultural events.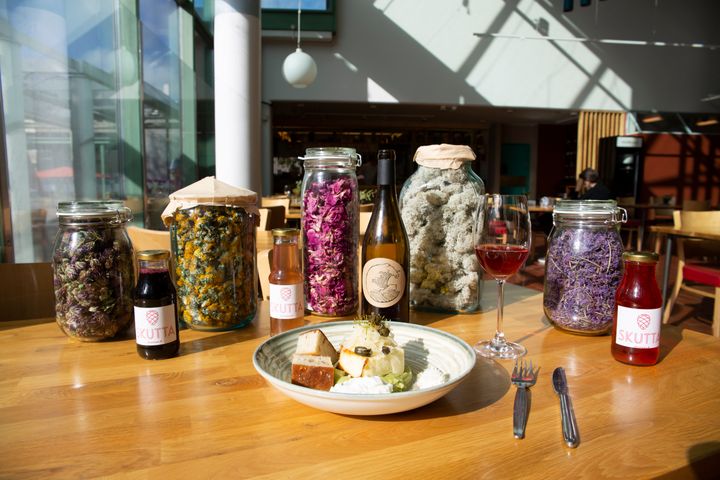 Wild food specialist Jyrki Tsutsunen's Restaurant Skutta is an art bistro where nature dominates the menu. Wild edibles from the Finnish forest feature heavily in the restaurant's cuisine. For example, the lunch menu includes wild mushroom risotto, rowan berry sauce, and nettle and potato purée. In addition to that, the restaurant uses a lot of fermented ingredients gathered from nature.
'Our grandparents' generation took much more advantage of food foraged from the woods, but in the past few decades we have stopped doing so. I want to reintroduce this tradition! In addition to the foraged ingredients, we use a lot of fermented things, like kombucha, focaccia and a sunflower seed spread,' Tsutsunen says.
Skutta's responsible and ecological approach to food also means that the ingredients are locally produced, whenever possible, and leftovers from lunch can be bought in the afternoons.
Sometimes dubbed a cultural chef, Tsutsunen is known for his passion for the forest and mixing food with cultural events, which is also a key element of Skutta. For the same reason, Cultural Centre Stoa is an excellent location for the new restaurant. Furthermore, Tsutsunen believes in East Helsinki's attractiveness and Stoa's location in Itäkeskus.
'Being next to Stoa is a perfect fit for Skutta. Our aim is to hold events at the restaurant where nature, culture and art are present, such as gigs and burlesque performances. I am sure that we will be working closely with the Cultural Centre. And another reason why our location is good is that Kallio is a bit passé, whereas East Helsinki is becoming increasingly busy,' Tsutsunen says.
Stoa's director, Ulla Bergström, is also pleased about the new collaboration opportunities afforded by Skutta.
'Stoa is a house of emerging, bold and even surprising art that finds its inspiration in its surroundings, global phenomena and nature. Skutta's business idea fits Stoa's atmosphere perfectly. Art and culture unite different people, as does food. By working together, Skutta and Stoa will be able to cook up new, wild and refreshing experiences for all Helsinkians,' Bergström states, explaining her vision.
Skutta's owner, Jyrki Tsutsunen, has previously worked as a personal chef to the likes of the head consul of Saint Petersburg. He is also famous for his TV shows Makujen maailma and Pala juustoa, tilkka viiniä, broadcast on Sub. Working alongside Tsutsunen at Skutta are Chef Antti Rämö and Sommelier Jenna Kemppainen.
Further information:
Restaurant Skutta, skuttaan.fi (in Finnish)
Cultural Centre Stoa, Turunlinnantie 1, 00900 Helsinki
Open Mon-Fri 10:00–18:00, and Sat 10:00–16:00
Lunch Mon–Fri 11:00–15:00
Tel. +358 (0)40 481 9666
info@skuttaan.fi
Contacts
Restaurant Owner
Jyrki Tsutsunen
+358 (0)40 861 6227, jyrki.tsutsunen@gmail.com
Restaurant Skutta

Communications Planner
Johanna Yrjölä
+358 (0)40 546 0536, johanna.yrjola@hel.fi
City of Helsinki, Culture and Leisure Division
Communication and Marketing Services

About Helsingin kaupunki, kulttuurin ja vapaa-ajan toimiala