5G services are already available in more than 80 towns, and every third Finn lives in DNA's 5G network area – construction is led by network data
DNA's 5G network already covers more than 1.8 million people, i.e. one in three Finns already live in the service area of the 5G network. The network is constantly being expanded, and dozens of base stations are opened every week across Finland. Services are already available in 84 towns.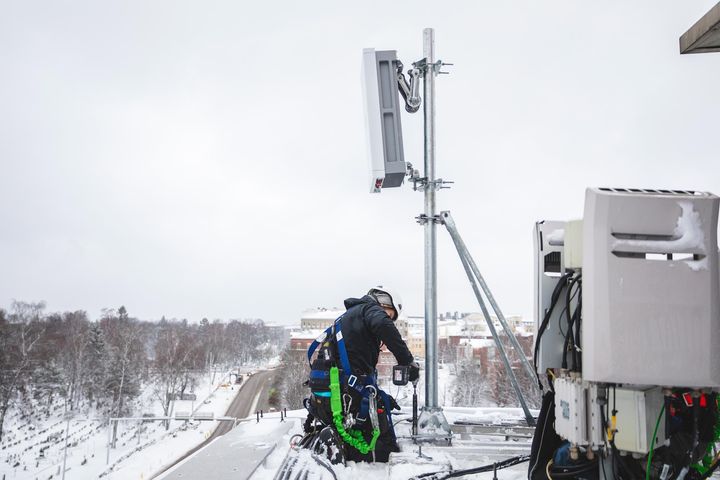 DNA's 5G services are currently available in the following 84 towns: Alajärvi, Espoo, Eura, Eurajoki, Forssa, Haapavesi, Hanko, Harjavalta, Hattula, Hausjärvi, Heinola, Helsinki, Hollola, Hyvinkää, Hämeenlinna, Ii, Ilmajoki, Isokyrö, Jyväskylä, Jämsä, Järvenpää, Kaarina, Kangasala, Kauhava, Kauniainen, Kerava, Kokkola, Kouvola, Kuopio, Kurikka, Kärkölä, Lahti, Laihia, Lapua, Laukaa, Lempäälä, Lieto, Liminka, Loimaa, Masku, Muhos, Naantali, Nakkila, Nivala, Nokia, Nurmijärvi, Orimattila, Orivesi, Oulu, Padasjoki, Paimio, Parainen, Pietarsaari, Pirkkala, Pori, Porvoo, Pyhäjoki, Pälkäne, Pöytyä, Raahe, Raisio, Rauma, Riihimäki, Rusko, Salo, Sastamala, Seinäjoki, Siilinjärvi, Sipoo, Siuntio, Somero, Suonenjoki, Sysmä, Säkylä, Tampere, Teuva, Turku, Tuusula, Ulvila, Vaasa, Valkeakoski, Vantaa, Ylivieska and Ylöjärvi.
In some towns, the coverage of the 5G network is already quite extensive in the central and urban areas, while in other towns, the network is still focused to smaller areas. You can check the situation in your area of residence easily from DNA's 5G coverage map which is available at www.dna.fi/5G. There is a delay in updating the coverage map, so the newest base stations might not be visible yet.
In urban areas, DNA provides 5G services particularly for mobile phone users. In residential areas, the network aims to provide a fast, stable and affordable alternative to a 4G mokkula or fixed fibre-optic connection. DNA Koti 5G brings a fast and reliable internet to detached, semi-detached and terraced houses. The reliable network provides a high-quality connection for the entire family, as the home is provided with its own bandwidth, and the speed of the connection is guaranteed. Read more about DNA Koti 5G and its availability at www.dna.fi/koti5G. 
5G where the need is greatest – construction proceeds quickly 
In early 2021, the construction of the 5G network will focus particularly in the Helsinki city centre area, Espoo, Vantaa and Lahti. In addition, final touches have been made to the construction in Turku and Tampere.
As the year progresses, the expansion of the existing 5G network coverage will focus on Espoo, Helsinki, Hämeenlinna, Jyväskylä, Kauniainen, Lahti, Pori, Rauma, Seinäjoki, Sipoo, Vaasa and Vantaa. 5G base stations are also constantly being built in new towns, as DNA is continuously monitoring the capacity in its 4G network and building the 5G network based on the obtained data. This means that base stations are renewed so they have the capacity for 5G in the regions and towns where the need for additional capacity is the greatest.
"Customer experience is very important to us. When we identify that a specific base station is regularly congested due to the high amount of mobile data that is used, we aim to upgrade that base station to have the capacity for 5G as quickly as possible. At the same time, this will also significantly improve the performance of the region's 4G network," says Jarkko Laari, Director, Radio Networks, DNA.
Suomen Yhteisverkko Oy (Finnish Shared Network), a company jointly owned by DNA Plc and Telia Finland Oyj, will start building a 5G network in Northern and Eastern Finland. The three-year construction project will begin in early 2021. On Friday, 29 January 2021, it was announced that the owners have agreed to expand their existing cooperation in the construction of a mobile network. The geographical area is set to be expanded further southwest. You can read more about this from the DNA's press release.
Further information for the media:
Jarkko Laari, Director, Radio Networks, DNA Plc, tel. +358 (0)44 044 4949, jarkko.laari@dna.fi
DNA Corporate Communications, tel. +358 (0)44 044 8000, viestinta@dna.fi
DNA's 5G coverage map: https://www.dna.fi/5G
About DNA Oyj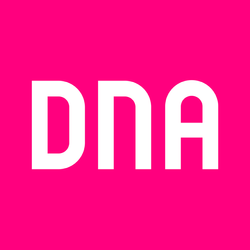 DNA Oyj
PL 10
01044 DNA
http://www.dna.fi
DNA is one of the leading telecommunications companies in Finland. We want to make our customers' daily lives less complicated. We offer connections, services and devices for homes and workplaces, contributing to the digitalisation of society. DNA's customers are continuously among the world mobile data usage leaders. DNA has more than 4 million subscriptions in its fixed and mobile communications networks. The company has been awarded numerous times as an excellent employer and family-friendly workplace. In 2020, our total revenue was EUR 934 million and we employ about 1,600 people around Finland. DNA is a part of Telenor Group, a leading telecommunications company across the Nordics. More information: www.dna.fi, Twitter @DNA_fi, Facebook @DNA.fi and LinkedIn @DNA-Oyj.