Nearly 40 per cent of Finns feel that digital services have a negative effect on concentration – Disconnect Day on 1 October invites people to put their devices away
According to DNA's annual Digital Life survey, nearly 40 per cent of Finns feel that constant use of digital services negatively affects their ability to concentrate. People want to restrict their use of smart devices, but many find it difficult. The upsides and downsides of digitality are highlighted especially in younger age groups. People under 35 in particular find it challenging to disconnect from their phone. Even so, parents estimate that as many as 36 per cent of young people aged 13 to 16 have wanted to limit the time they spend on their phones. The second annual Disconnect Day on 1 October 2023 challenges everyone to put their smart devices away.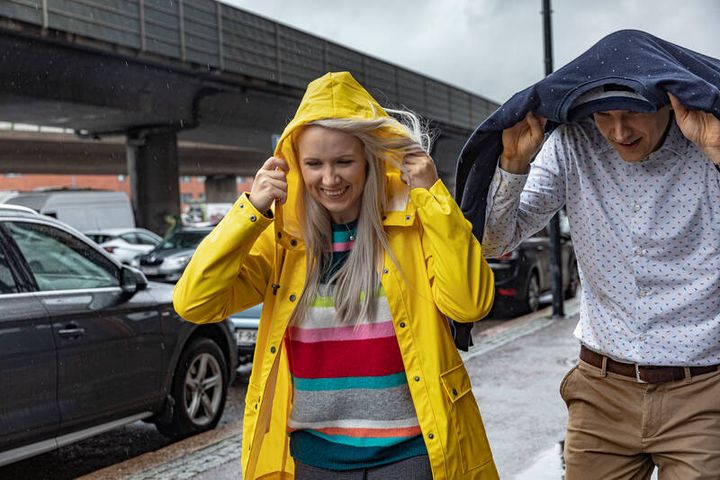 Restricting the use of smart devices is increasingly a topic of social debate. According to DNA's Digital Life survey, up to one fifth of Finns restrict their use of the Internet and smart devices. Moreover, nearly 40 per cent of all respondents feel that digital services negatively affect their concentration.
"In light of the survey data, the trend of restricting smart device use seems to have stabilised. However, many find it difficult to disconnect from devices. Especially people under 35 find it challenging to disconnect from their phone. On the other hand, they also limit the time they spend on the Internet and on their phone more than other age groups. Digitalisation has brought a lot of good things with it, but we also want to spark a conversation about the mindful use of our phones and devices. While smart devices are important, it's also a good idea to put them away from time to time. That's why we are encouraging everyone who can to take a Disconnect Day", DNA's CEO Jussi Tolvanen says.
Disconnecting from devices is challenging for people of all ages, especially young people. More than half of 16–24-year-olds find it difficult to disconnect from the Internet and their phone. Nearly half of 25–34-year-olds also find disconnecting difficult. Screen time is a frequent topic of discussion in families of children and young people aged 5 to 16 as well. According to the DNA School Survey, up to 80 per cent of parents of children between the ages of 5 and 12 limit their child's phone use. Slightly more than half of parents of children aged 13 to 16 do so.
"It's important for children to learn to go without smart devices sometimes. This maximises their benefits and minimises the risks. The younger the child, the more important it is to ensure that you engage in activities and spend time together also without digital devices. This can be challenging for parents because they also spend time on devices and can find it equally difficult to disconnect from them", adds Katariina Leivo, Developmental Psychology Specialist at Protect Children.
"However, our survey aimed at parents of school-aged children shows that the vast majority of families regularly spend time without smart devices as well. It's interesting that, in addition to the rules set by parents, more than a third of children and young people aged 5 to 16 also restrict their own use of smart devices", Tolvanen adds.
Conscious smart-device-free time takes practice
It is possible to set concrete screen time restrictions and social media app usage limits on devices, but they are not utilised all that much. Instead, according to the Digital Life survey, the most popular ways of limiting the time spend on devices include keeping one's phone on silent and reducing phone use before bed.
However, consciously spending time without smart devices takes practice. One way to train yourself to use smart devices consciously is to take a Disconnect Day or spend shorter periods without devices. An adult leading by example plays a major role in children learning to use digital devices mindfully and take breaks from using them. Everyday life includes a lot of automated phone use that should be unlearned.
"The actions of adults matter more than what they say. It's a good idea to tell the child out loud that disconnecting from a smart device is difficult for adults as well. Being without a phone is a bit like exercise or going outside – we don't always feel like it, even if we understand that it's good for us. It's hard to get started, but you'll feel good afterwards", Leivo says in encouragement.
DNA encourages all to disconnect and spend time away from their smart devices by participating in the nation-wide Disconnect Day on 1 October 2023. Disconnect Day was organised for the first time last year. Disconnect Day challenges everyone to put their devices away and focus on what matters most to them.
Find out more about Disconnect Day (in Finnish) at dna.fi/alyvapaapaiva
Facebook: Disconnect Day 2023
DNA's Digital Life survey
The Digital Life survey, produced jointly by DNA and Nepa, was conducted using an online panel from 18 April to 3 May 2023. Its aim is to find out how Finns use different digital services as well as their experience regarding digital inclusion. One thousand Finns aged 16 to 74 years responded to the annual survey. The survey has been conducted since 2013. Check out DNA's Digital Life survey here (in Finnish)
DNA School Survey
DNA's annual School Survey focuses on factors involved in the phone use and phone purchases of school-aged children and young people. The survey has been carried out annually for over a decade. The target group of the School Survey primarily consists of the parents of children aged 5 to 12 and, secondarily, parents of children aged 13 to 16. The survey was commissioned by DNA and conducted by Nepa Insight Oy. This year, a total of 1,009 parents/guardians of children aged 5 to 16 participated in the survey. The survey was conducted between 2 February and 13 February 2023 on Nepa's online panel. Check out the DNA School Survey here (in Finnish)
Contacts
DNA:n viestintä palvelee median edustajia numerossa 044 044 8000 ja sähköpostiosoitteessa viestinta(a)dna.fi.
DNA is one of the leading telecommunications companies in Finland. Our purpose is to connect you to what matters most. We offer connections, services and devices for homes and workplaces, contributing to the digitalisation of society. Already for years, DNA customers have been among the world leaders in mobile data usage. DNA has about 3.6 million subscriptions in its fixed and mobile communications networks. The company has been awarded numerous times as an excellent employer and family-friendly workplace. In 2022, our total revenue was EUR 997 million and we employ about 1,700 people around Finland. DNA is a part of Telenor Group, a leading telecommunications company across the Nordics. More information: www.dna.fi, Twitter @DNA_fi, Facebook @DNA.fi and LinkedIn @DNA-Oyj.