Children should not be left unsupervised in digital environments – DNA and Protect Children's Puhelinparkki promotes smart and safe Internet use
Rapid digitalisation has raised new questions for parents and guardians concerning the safety and time use of children and young people. Puhelinparkki, developed jointly by DNA and Protect Children, helps keep children safe in digital environments and supports the whole family in regulating their use of digital devices.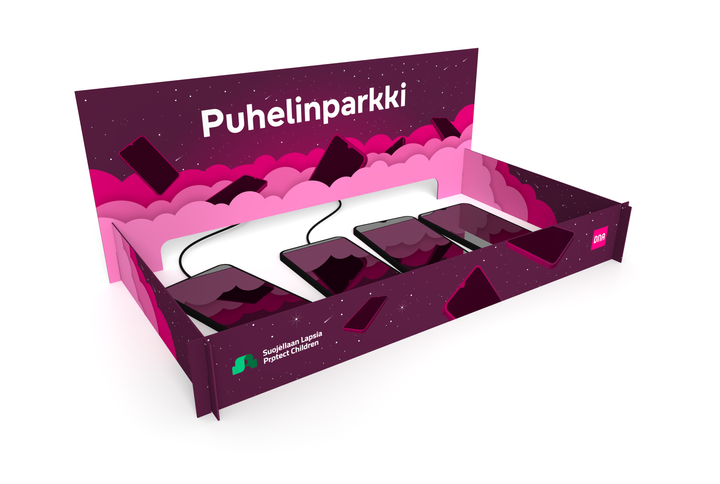 Digital environments offer a wealth of good content to both children and adults alike. However, children need support learning digital safety skills and ensuring regular breaks in their use of digital devices. Puhelinparkki or "phone parking lot" is a box where smart phones can be left for example at night, helping to limit smart device use.
"Smart phones are important communication devices that help keep children safe. However, it is important at an early age to learn to identify situations where smart devices have no place. With Puhelinparkki, we want to communicate that it is important as a family to come to an agreement on smart device use and talk about good practices together", says DNA's SVP, Communications, Sustainability and Brand Development Vilhelmiina Wahlbeck.
"Children's everyday lives are increasingly digital. The presence and support of a safe adult in their digital lives, as well as practicing digital safety skills together, helps protect children. Puhelinparkki is a way to ensure regular breaks from using digital devices and especially supports calming down in the evenings, helping children get a good night's sleep. Promoting the realization of the best interests and rights of the child is every adult's responsibility", says Protect Children's Executive Director, Nina Vaaranen-Valkonen.
Families, guardians, children and young people all want practical advice, information and support
Children and young people can struggle to talk about confusing situations and content they encounter in digital environments. Regular conversations about the digital environment with a safe adult create an important foundation for children and young people to build their digital safety skills on. Developed for the whole family, Puhelinparkki is a tangible tool for setting shared rules and balancing the use of digital devices.
DNA's soon-to-be-published survey, which delves into the digital device use of school-aged children and young people, reveals that more than one in three have wanted to reduce the time they spend on their phones. This shows that children themselves may also want to restrict their screen time. Puhelinparkki is one way of supporting this desire.
How to use Puhelinparkki?
Place the Puhelinparkki In a spot everyone agreed on.
Now you can set shared rules and practices for restricting the time you spend on your devices. Discuss at what time you should all place your phones down for a break or away for the night In the Puhelinparkki.
Decide together how you want to reward yourselves for sticking to the rules. How about a game night, a movie or a favourite meal at the end of a successful week?
Media enquiries:
www.dna.fi/puhelinparkki (In Finnish only)
Vilhelmiina Wahlbeck, SVP, Communications, Sustainability and Brand Development, DNA Plc, tel. +358 (0)44 040 1671, vilhelmiina.wahlbeck@dna.fi
Nina Vaaranen-Valkonen, Executive Director, Protect Children, tel. +358 (0)40 747 8829, nina.vaaranen-valkonen@suojellaanlapsia.fi
DNA Corporate Communications: tel. +358 (0)44 044 8000, communications@dna.fi
Protect Children is a non-profit, non-governmental organisation located in Helsinki. Protect Children takes a research-based, holistic approach to preventing all forms of sexual violence against children.
Images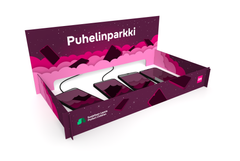 About DNA Oyj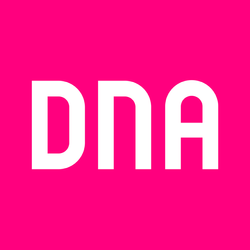 DNA Oyj
PL 10
01044 DNA
http://www.dna.fi
DNA is one of the leading telecommunications companies in Finland. Our purpose is to connect you to what matters most. We offer connections, services and devices for homes and workplaces, contributing to the digitalisation of society. Already for years, DNA customers have been among the world leaders in mobile data usage. DNA has about 3.6 million subscriptions in its fixed and mobile communications networks. The company has been awarded numerous times as an excellent employer and family-friendly workplace. In 2022, our total revenue was EUR 997 million and we employ about 1,700 people around Finland. DNA is a part of Telenor Group, a leading telecommunications company across the Nordics. More information: www.dna.fi, Twitter @DNA_fi, Facebook @DNA.fi and LinkedIn @DNA-Oyj.