DNA built 5G networks rapidly in 20 towns — 5G services now also available in Pirkkala
DNA has expanded its 5G network efficiently in the beginning of 2020. At the moment, DNA offers 5G services in 20 towns, with Pirkkala being the latest addition. DNA's selection of 5G mobile devices is also constantly growing, and DNA brings all major 5G devices to the consumers' reach.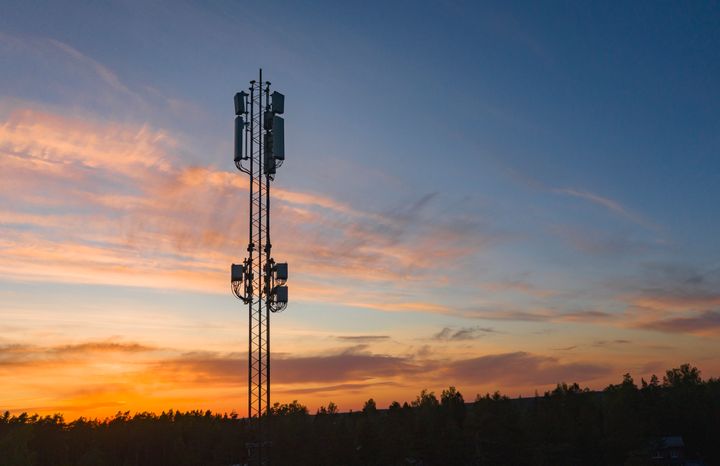 In addition to Pirkkala, DNA's 5G services are currently available in Helsinki, Vantaa, Espoo, Sipoo, Hyvinkää, Turku, Rusko, Raisio, Lieto, Tampere, Nokia, Ylöjärvi, Rauma, Pori, Oulu, Raahe, Jyväskylä, Kuopio and Lahti.
"The construction of the 5G network across Finland has proceeded as planned. We have invested in building 5G capabilities in our network for a long time. This is also reflected as an even better service quality in the 4G network. We are constantly investing in the development and maintenance of our 5G and 4G networks," says Jarkko Laari, Director, Radio Networks, DNA.
DNA is rapidly expanding its 5G network to new areas. In the near future, DNA's 5G network is expanding to Heinola, Hämeenlinna, Vaasa, Seinäjoki and Lempäälä.
In Pirkkala, DNA's 5G services are available in Lepomoisio, Naistenmatka, Huovi, Huovi industrial area, Takamaa, Jyrkänpää, Pirkkalankylä, Sionkylä and Vähäjärvi.
DNA's selection includes all of the most significant 5G mobile devices
DNA sells 5G phones from all major mobile device manufacturers in DNA Stores and online. DNA Store is Finland's most extensive retailer of mobile phones, other mobile devices and mobile subscriptions.
DNA's sales and pre-sales selection contains various 5G mobile devices: Samsung Galaxy A51 5G, Sony Xperia 1 II 5G, Motorola Edge 5G and Motorola Edge+ 5G, Xiaomi Mi 10 series 5G phones including Xiaomi Mi 10 Lite 5G, OnePlus 8 series 5G phones, Samsung Galaxy S20 series 5G phones and Huawei P40 series 5G phones. In addition, DNA sells 5G subscriptions and 5G mobile modems for home and corporate use. More 5G phones will be available in the coming months, for example, Motorola's new 5G phone will be available at DNA in July.
"Our customers value and take advantage of our excellent mobile connections, which is also reflected in data usage. DNA's customers used the most mobile data in Europe and the second most in the world last year again.*) The growing selection of 5G mobile devices and the expansion of the network are steps towards 5G becoming a basic technology across the entire mobile network in the next few years," Laari describes.
*) Source: Tefficient report: Tefficient Industry Analysis #1 2020
Tefficient is an international analytical, benchmarking and consultancy company in the telecommunications sector, with reports available for download at https://tefficient.com/mobile-data-operators-fy-2019/
Media enquiries: 
Jarkko Laari, Director, Radio Networks, DNA Plc, tel. +358 (0)44 044 4949, jarkko.laari@dna.fi
DNA Corporate Communications, tel. +358 44 044 8000, viestinta@dna.fi