DNA continues as the main partner of SOS Children's Villages Finland
Child protection organization SOS Children's Villages Finland and DNA Plc have agreed to continue their cooperation of many years. DNA supports the organisation financially and provides data communication connections for its premises.
DNA aims at long-term and fruitful cooperation with its charity partners.
"The need for SOS Children's Villages Finland, child protection and preventive child protection services increases year after year in our society. DNA employees are also personally committed to the cause of SOS Finland. Our staff organises larger and smaller fundraisers and helps out in other ways too," says Vilhelmiina Wahlbeck, Vice President of Corporate Communications at DNA.
In addition to the donation required by the main partnership with SOS Children's Villages, DNA funds the organisation through prize money and other proceeds from golf tournaments and similar events arranged by DNA Corporate Sales for its customers. DNA employees have also organised charity challenges for personnel at different locations and donated the proceeds to SOS Finland.
In the first years of partnership between SOS Finland and DNA, financial assistance was directed towards therapy activities as well as child protection and youth work. Currently the focus is on preventive child protection work.
"SOS Finland is pleased with its long-standing partnership with DNA," says Fundraising Manager Kei Heikkilä from SOS Finland. "This type of cross-sector cooperation between a company and an organisation is in line with our sustainability goals and offers many opportunities to help children and young people."
SOS Children's Villages Finland and DNA have been cooperating for six years. SOS Children's Villages was established in 1962, and it provides help for almost 500 children and young people. The organisation's activities include child protection services, family rehabilitation and support family work. In Finland, at least one in ten children is in need of these types of services. In DNA Stores customers can donate a desired amount to SOS Children's Villages when making a purchase.

Further information:
Aija Rikala, Communications Manager, SOS Children's Villages Finland, tel. +358 (0)50 555 2515, aija.rikala@sos-lapsikyla.fi
Kei Heikkilä, Fundraising Manager, SOS Children's Villages Finland, tel. +358 (0)40 747 7830, kei.heikkila@sos-lapsikyla.fi
Vilhelmiina Wahlbeck, Vice President, Corporate Communications, DNA Plc, tel. +358 (0)44 040 1671, vilhelmiina.wahlbeck@dna.fi
DNA Corporate communications, tel. +358 (0)44 044 8000, communications@dna.fi
Tietoja julkaisijasta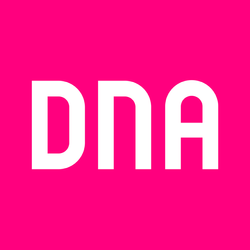 DNA Oyj
PL 10
01044 DNA
http://www.dna.fi
DNA Plc is a Finnish telecommunications group providing high-quality voice, data and TV services for communication, entertainment and working. DNA is Finland's largest cable operator and the leading pay TV provider in both cable and terrestrial networks. For DNA, the key area for growth in corporate business is the new way of working, independent of time and place, facilitated by smart terminal devices, diverse communications services and rapid connections. In 2016, DNA recorded net sales of EUR 859 million and an operating profit of EUR 91 million. DNA has more than 3.8 million subscriptions in its fixed and mobile communications networks. The Group also includes DNA Store, Finland's largest retail chain selling mobile phones. DNA shares are listed on Nasdaq Helsinki Ltd. For further information, visit www.dna.fi or follow us on Twitter @DNA_fi, @DNA_Business and @DNA_Palvelu and Facebook.