DNA is one of Finland's best places to work
DNA has achieved major success in a survey of private sector employees by the Great Place To Work Institute, by coming 2nd in the Large Category. This is the result of long-term efforts, based on DNA's strategic goal of becoming an outstanding place to work.
"DNA has been developing its corporate culture on a very systematic and long-term basis for years, and has been rewarded for its valuable efforts by being rated one of Finland's best places to work. DNA has taken huge leaps forward in improving the trust between management and other staff. It has shown that a large organisation can make major improvements, in terms of trust and its culture, in a short time.  DNA has succeeded in building a culture of development, which is feeding further success and helping it to break new records," says Joni Sarpo, a consultant with Great Place to Work Finland.
DNA began re-engineering its working practices in 2012, as part of its move to a new head office in Käpylä, Helsinki. At the time, it adopted the so-called 'straightforward working method', based on which the employee decides where to work without needing to agree this separately with a manager. This clearly shifts the focus from hours worked onto results, with each person becoming fully responsible for their own work and achieving goals. Around half of DNA's 1,600 employees now work in this way. In addition, DNA has continuously developed flexible working practices in types of office work, such as customer service, which still requires a staff presence in the traditional manner. 
"DNA's operations are summed up by its values: fast, bold and straightforward. 'Fast' is about ensuring the desired customer experience both externally and within DNA. A 'straightforward' approach to work has enabled new ways of working, which is hugely appreciated among DNA's staff. 'Bold', on the other hand, is reflected in the desire to do things differently, by changing old practices and mindsets. In sum, these values serve as a framework for management and activity within DNA, which enables staff to work and exceed their goals together," Sarpo explains.
At DNA, flexiworking is not an incentive for remote work, but encourages employees to choose the environment where they work best. After an initial peak, the average amount of remote work has levelled off at two days a week. Occasional remote work, in line with the staff's wishes, has even proven a viable model in the case of customer service.
"At the time, we started building a culture in which we give people freedom and responsibility. We have noted the clear improvement in motivation when staff are genuinely free to affect their working practices and goals," says Marko Rissanen, Senior Vice President, Human Resources at DNA.
In addition to flexible working practices, DNA has developed occupational well-being in a number of ways, while taking account of different stages of life and circumstances. DNA was the first company in the world to offer its employees grandparental leave, which was judged Working Life Action of the Year in the 100 Actions Campaign organised by Ilmarinen.
The change in working culture has proven successful since, in addition to employee satisfaction, customer satisfaction with DNA has grown from year to year, with the company recording its best ever result last year.
"DNA's approach to leadership has been remarkable in the sense that employees are involved in decision-making from a very early stage. On the other hand, a great place to work is based on very everyday issues. Above all, it's about providing interesting work, clear goals and a good working community where you can be yourself," Rissanen concludes.
Further information for the media:
Marko Rissanen, Senior Vice President, Human Resources, tel. +358 (0)44 2203 230, marko.rissanen@dna.fi
DNA Corporate Communications, tel. +358 (0)44 044 8000, communications@dna.fi
Tietoja julkaisijasta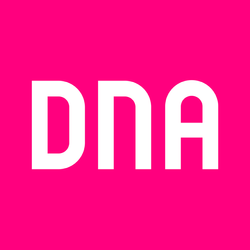 DNA Oyj
PL 10
01044 DNA
http://www.dna.fi
DNA Plc is a Finnish telecommunications group providing high-quality voice, data and TV services for communication, entertainment and working. DNA is Finland's largest cable operator and the leading pay TV provider in both cable and terrestrial networks. For DNA, the key area for growth in corporate business is the new way of working, independent of time and place, facilitated by smart terminal devices, diverse communications services and rapid connections. In 2017, DNA recorded net sales of EUR 886 million and an operating profit of EUR 124 million. DNA has more than 3.9 million subscriptions in its fixed and mobile communications networks. The Group also includes DNA Store, Finland's largest retail chain selling mobile phones. DNA shares are listed on Nasdaq Helsinki Ltd. For further information, visit www.dna.fi or follow us on Twitter @DNA_fi and Facebook.