DNA personnel do not need to return to the office, and few intend to do so – "It is clear that work independent of place is here to stay"
A flexible way of working, regardless of place and time, has been one of DNA's success stories since 2012. However, no one was prepared for the full-flexed remote working caused by the coronavirus pandemic. Now the lessons of the exceptional year are being used to take the flexible work culture even further. DNA has listened to its personnel through regular surveys, and now pays special attention to tools and systems, premises and safety, managerial work and leadership, and well-being and a sense of community.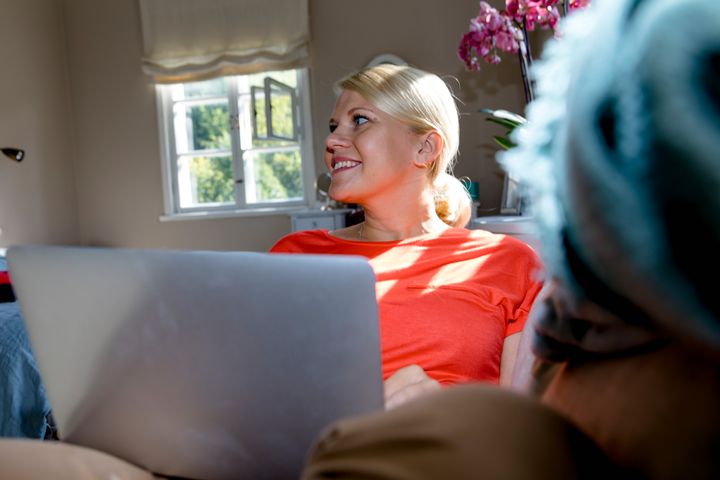 The latest personnel survey from May showed that few (20%) DNA employees are in a hurry to get into the office and the importance of remote working to the individual has become significant. Approximately 70% of the personnel expect to work at the office only one or two days a week in the future. So, the need to return to the office is not great. Most of DNA's personnel have been able to perform their work well and efficiently during continuous remote working. More than 95% of DNA's personnel have been working remotely since March 2020.
There are certain things that are missed from office work. Social encounters and sense of community, ergonomics, office supplies and other benefits of the office were the most important. Lunches, coffee moments, taking breaks from work, and spontaneous mutual sparring were also mentioned by DNA personnel. DNA has therefore recognised that in these areas, personnel well-being and the performance and meaningfulness of work can be significantly better supported even in remote conditions.
There are also many who hardly miss anything from the office. In general, the main concerns regarding returning to the office were the possibility of a coronavirus infection, a decrease in working efficiency, inefficiency in time use, noise, lack of peace at work and an increase in everyday load due to, for example, the time spent on commuting, and early wake-up calls.
"It is clear that work independent of time and place is here to stay, and even after the exceptional circumstances have ended, an even greater part of the week will be worked outside the office. This is precisely why it is now of paramount importance for us to ensure that our personnel are comfortable and can cope with remote working in the future as well," says Marko Rissanen, Senior Vice President, Human Resources at DNA.
"Trust in the personnel is at the heart of everything"
DNA has already taken several concrete measures to improve the remote work experience of its personnel.
Free remote working is also being genuinely offered to functions that were subject to restrictions before the coronavirus pandemic. These include customer service tasks, where the arrangement of continuous remote working has required a little more effort to maintain a high level of service than usual.
Tools related to work and ergonomics, such as displays and work chairs, are lent to personnel from the office.
The entire organisation has introduced the practice of a weekly meeting-free period, which ensures that personnel are also guaranteed to have peaceful working hours.
With new tools and means, we ensure that team days, for example, can be arranged remotely or physically but safely so that they fulfil their purpose in terms of recreation and increasing the sense of community.
We improve the capabilities of managerial staff to support their team members through training, and further develop open internal communication.
"We have also planned several long-term measures. At the heart of all this is trust in the personnel and the fact that employees will themselves find the best ways to do their work. As an employer, we must act primarily as an enabler, so that there are as few obstacles to this as possible or none at all. It is therefore abundantly clear that DNA personnel will not be forced back to the office even for specified days, as some companies have recently announced they will. We have long experience of successful, flexible work independent of time and place," Rissanen sums up.
Flexible working practices also improve DNA's status as a family-friendly employer. Based on a survey carried out by Taloustutkimus*, the three most important things that working-age Finns expect from a family-friendly employer are specifically related to flexibility. Finns especially want flexibility in working hours, such as the possibility to influence or determine working hours themselves (89%), enabling various kinds of leaves and flexibility on the basis of a family situation (83%), and flexibility in work location, such as the possibility to work wherever you want (78%).
*) The family survey commissioned by DNA was carried out by Taloustutkimus using an Internet panel between 25 February and 3 March 2021. The respondents were aged between 16 and 65 and the sample was nationally representative. The total number of respondents is 1,581. Read more: https://corporate.dna.fi/press-releases?type=stt1&id=69905505&scrollTo=UJpEOgFgPw1f
Further information for the media:
Marko Rissanen, Senior Vice President, Human Resources, DNA Plc, tel. +358 (0)44 220 3230, marko.rissanen@dna.fi
DNA Corporate Communications, tel. +358 44 044 8000, communications@dna.fi
Images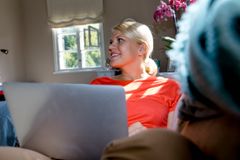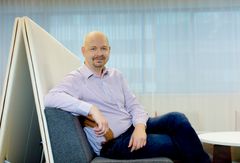 About DNA Oyj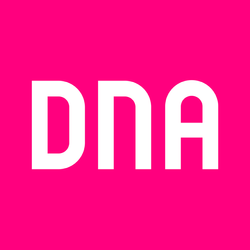 DNA Oyj
PL 10
01044 DNA
http://www.dna.fi
DNA is one of the leading telecommunications companies in Finland. We want to make our customers' daily lives less complicated. We offer connections, services and devices for homes and workplaces, contributing to the digitalisation of society. DNA's customers are continuously among the world mobile data usage leaders. DNA has about 3.6 million subscriptions in its fixed and mobile communications networks. The company has been awarded numerous times as an excellent employer and family-friendly workplace. In 2020, our total revenue was EUR 934 million and we employ about 1,600 people around Finland. DNA is a part of Telenor Group, a leading telecommunications company across the Nordics. More information: www.dna.fi, Twitter @DNA_fi, Facebook @DNA.fi and LinkedIn @DNA-Oyj.