DNA published its diversity goals
For years, DNA has understood that only a tolerant, non-discriminatory and inclusive work culture can best promote customer needs and guarantee an excellent workplace. Now DNA's ambitious journey towards a diverse work community is supported by new goals and the One-of-a-kind website.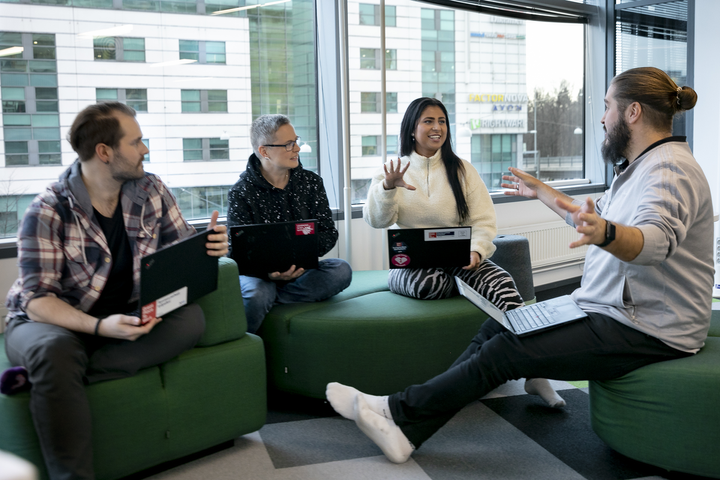 First challenge: gender equality

In the IT industry, the number of women, especially in management positions, is typically small. On its way to a more diverse work community, DNA has wanted to make promoting gender equality one of its goals.
The gender distribution of DNA employees is currently: 38 per cent women and 62 per cent men. DNA's goal is for women to account for at least 40 per cent. In addition, currently women hold 31 per cent of executive positions and 22 per cent of managerial positions. DNA aims to increase both to at least 35 per cent by 2023. Achieving these goals requires determined work in recruitment and strengthening women's career paths.
A positive view of diversity is already reflected in results

DNA employees' views on diversity have been at a good level for a long time. In last year's employee satisfaction survey, 84 per cent of DNA employees felt that DNA can contribute to their careers despite age, gender, sexual orientation or other personal background. DNA's other key goal is to make everyone experience that progress is possible.
"We support the promotion of this goal by numerous means. Among other things, we have increased the teaching of English to DNA employees. In addition, we train all managers to understand the different life situations of employees, whether it is a grandparent's holiday wish or a longer paternity leave," says Marko Rissanen, Senior Vice President, Human Resources at DNA.
A step towards open communication
In 2020, DNA worded its own diversity story. Now the story has been published on its own website. On DNA's One-of-a-kind website, you can read DNA's perspectives on diversity and view DNA's progress in its goals.
"We want to inspire our own employees with the One-of-a-kind website. We also hope that all other stakeholders will find inspiration and enthusiasm on our website," says Nummelin.
Strong support for measures
Diversity is more than just a noble cause for DNA."The goals and our measures are of great interest to, among others, our Board of Directors, and we report our results quarterly to them. We are proud to take diversity forward so strongly. All this also supports our basic idea that promoting diversity is always simply right," says Sustainability Manager Tuuli Nummelin.
DNA's diversity work is led by the Sustainability Manager in cooperation with HR. Through an open internal search, DNA has also formed a group of volunteers, among whom future events and announcements are planned.
Read more:
DNA's diversity website: https://corporate.dna.fi/corporate-responsibility/great-place-to-work/one-of-a-kind
For further information for the media:


Tuuli Nummelin, Sustainability Manager, DNA Plc., tel. +358 (0)44 044 6000, tuuli.nummelin@dna.fi
Marko Rissanen, Senior Vice President, Human Resources, DNA Plc, tel. +358 (0)44 220 3230, marko.rissanen@dna.fi
DNA Corporate Communications, tel. +358 44 044 8000, communications@dna.fi
Images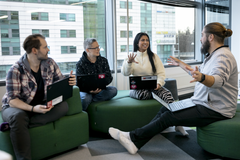 About DNA Oyj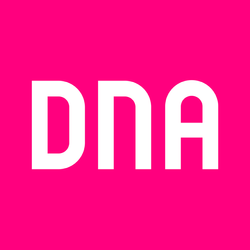 DNA Oyj
PL 10
01044 DNA
http://www.dna.fi
DNA is one of the leading telecommunications companies in Finland. We want to make our customers' daily lives less complicated. We offer connections, services and devices for homes and workplaces, contributing to the digitalisation of society. DNA's customers are continuously among the world mobile data usage leaders. DNA has about 3.6 million subscriptions in its fixed and mobile communications networks. The company has been awarded numerous times as an excellent employer and family-friendly workplace. In 2020, our total revenue was EUR 934 million and we employ about 1,600 people around Finland. DNA is a part of Telenor Group, a leading telecommunications company across the Nordics. More information: www.dna.fi, Twitter @DNA_fi, Facebook @DNA.fi and LinkedIn @DNA-Oyj.