DNA's 5G now covers 40% of Finns in 98 cities and towns in total – see the latest towns with coverage and expansions planned for the summer
DNA's 5G network now covers as many as 40% of the Finnish population, or 2.2 million people, in a total of 98 towns and cities. The most recent towns linked to the network are Akaa, Askola, Joroinen, Juupajoki, Karkkila, Kaskinen, Kronoby, Pedersöre, Punkalaidun, Saarijärvi, Varkaus and Vihti. The network is constantly being expanded and dozens of base stations are opened every week across Finland. Construction of the Finnish Shared Network's 5G coverage is also seeing quick progress.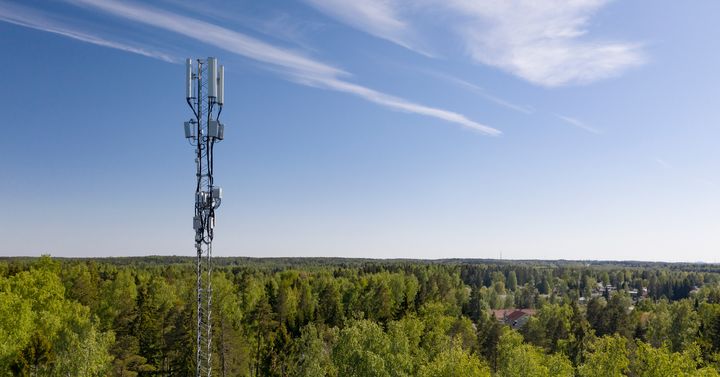 DNA is currently expanding its 5G coverage particularly in Helsinki city centre, Espoo, Jyväskylä and Lahti. This summer, the existing network will be expanded in these areas as well as in Forssa, Hämeenlinna, Kokkola, Pori and Rauma, among other locations. Later in the summer, coverage will be also expanded in Kirkkonummi, Porvoo, Raseborg, Seinäjoki and Vaasa.
DNA is also constantly adding 5G base stations in new towns across Finland as we monitor 4G usage volumes and capacity and use the data to upgrade our network on a needs basis. This means that older base stations will be modernised to meet 5G capabilities in locations where the need for capacity is the greatest.
DNA's 5G services are currently available in the following 98 towns and cities: Akaa, Alajärvi, Askola, Espoo, Eura, Eurajoki, Forssa, Haapavesi, Hanko, Harjavalta, Hattula, Hausjärvi, Heinola, Helsinki, Hollola, Hyvinkää, Hämeenlinna, Ii, Ilmajoki, Isokyrö, Jokioinen, Joroinen, Juupajoki, Jyväskylä, Jämsä, Järvenpää, Kaarina, Kangasala, Karkkila, Kaskinen, Kauhava, Kauniainen, Kerava, Kokkola, Kouvola, Kronoby, Kuopio, Kurikka, Kärkölä, Lahti, Laihia, Lapua, Laukaa, Lempäälä, Lieto, Liminka, Loimaa, Masku, Muhos, Mäntsälä, Naantali, Nakkila, Nivala, Nokia, Nurmijärvi, Orimattila, Orivesi, Oulu, Padasjoki, Paimio, Parainen, Pedersöre, Pietarsaari, Pirkkala, Pori, Porvoo, Punkalaidun, Pyhäjoki, Pälkäne, Pöytyä, Raahe, Raisio, Rauma, Riihimäki, Rusko, Saarijärvi, Salo, Sastamala, Seinäjoki, Siilinjärvi, Sipoo, Siuntio, Somero, Suonenjoki, Sysmä, Säkylä, Tampere, Teuva, Turku, Tuusula, Ulvila, Vaasa, Valkeakoski, Vantaa, Varkaus, Vihti, Ylivieska and Ylöjärvi.
In some towns, 5G network coverage includes large parts of the city centre and built-up areas while in others, coverage still remains very localised. To check coverage at your location, see DNA's 5G map at www.dna.fi/5G. The data is updated with a slight delay, which may cause the latest expansions to be missing from the map.
5G is like a freeway that speeds up everyone
"Building the 5G network actually means upgrading all parts of the cellular network. It has the added benefit of clearly improving transfer rates and user experience of 4G customers, too," says Jarkko Laari, Director, Radio Networks at DNA.
Instead of installing them alongside existing base stations, the new 5G-capable stations replace old stations in the area. This means that in areas with 5G coverage, 2G, 3G and 4G networks are also served by the newer and more powerful base station. This significantly increases capacity and transfer rates also for devices that use older technologies. Although DNA's 5G network is expanding at a rapid pace, 4G will remain alongside 5G as the primary network technology reaching the most users for the foreseeable future.
"We've noticed that questions about the future of the 4G network are raised frequently by our customers whenever we announce upgrades to our 5G network. Many are concerned that as the operator, we have abandoned 4G now that a newer technology is here. However, there is no reason to be concerned. Building the 5G network can be compared to expanding a two-lane highway into a four-lane freeway: movement is smoother and faster for everyone even as traffic volumes increase," Laari illustrates.
Finnish Shared Network Ltd, a company jointly owned by DNA Plc and Telia Finland Oyj, is building the 5G network in northern and eastern Finland. The three-year construction project kicked off in March around the area of Varkaus, where several 5G base stations have already been erected. This year, the Finnish Shared Network will open new base stations at ski resorts in Northern Finland and extensively in Southeast Finland. Construction of the shared network will further accelerate the expansion of DNA's 5G network coverage.
Further information for the media:
Jarkko Laari, Director, Radio Networks, DNA Plc, tel. +358 (0)44 044 4949, jarkko.laari@dna.fi
DNA Corporate Communications, tel. +358 (0)44 044 8000, communications@dna.fi
DNA's 5G coverage map: https://www.dna.fi/5G
Images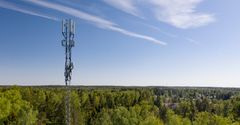 About DNA Oyj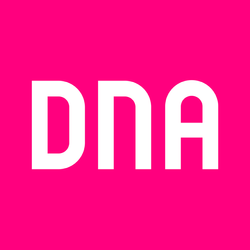 DNA Oyj
PL 10
01044 DNA
http://www.dna.fi
DNA is one of the leading telecommunications companies in Finland. We want to make our customers' daily lives less complicated. We offer connections, services and devices for homes and workplaces, contributing to the digitalisation of society. DNA's customers are continuously among the world mobile data usage leaders. DNA has about 3.6 million subscriptions in its fixed and mobile communications networks. The company has been awarded numerous times as an excellent employer and family-friendly workplace. In 2020, our total revenue was EUR 934 million and we employ about 1,600 people around Finland. DNA is a part of Telenor Group, a leading telecommunications company across the Nordics. More information: www.dna.fi, Twitter @DNA_fi, Facebook @DNA.fi and LinkedIn @DNA-Oyj.