DNA's customers are Europe's most avid mobile data users and at the very top even globally – all TOP 5 operators already provide 5G services
DNA held its position among the world's top companies in mobile data usage per subscription in 2020 according to a recent report* by international research company Tefficient. The report also shows that DNA customers used the most mobile data in Europe again.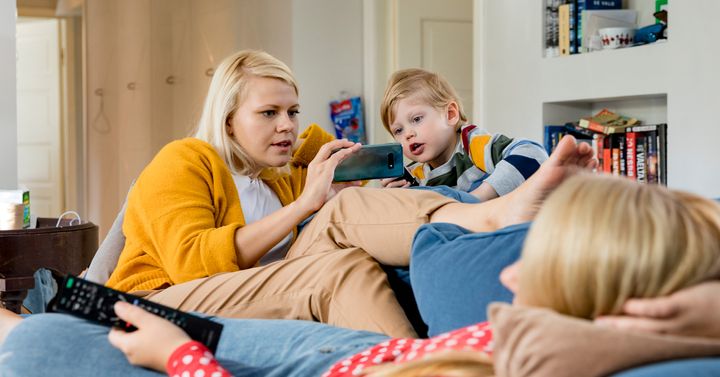 DNA customers used the world's second largest amount of data per subscription in 2020 – on average 34.8 gigabytes per month, compared with 27.2 gigabytes in the previous year. As usual, DNA customers were the most active mobile data users in Europe last year. Globally, a Kuwaiti operator beat DNA.
TOP 5 list:
Zain, Kuwait 40.2
DNA, Finland 34.8
3, Austria 30.5
Zain, Saudi Arabia 29.1
Elisa, Finland, 27.6
Tefficient reports that all TOP 5 operators offer unlimited data plans and that they've launched 5G services. DNA launched its 5G already in 2019.
"In 5G subscriptions for phones, the amount of data transferred is tens of percent higher than in 4G subscriptions, in fixed wireless subscriptions the difference is up to hundreds of percent. In addition, unlimited data usage in Finland significantly impacts our customers' use of their mobile devices to such a large extent. Data is used especially to watch TV content and videos. We believe that data usage growth will continue strong as 5G expands even further," says Jarkko Laari, Director of Radio Networks at DNA.
The global mobile data traffic grew 38%
The amount of transferred data has been growing for years. According to DNA's data, the COVID-19 pandemic has greatly accelerated this data trend. This can also be seen more widely in the world, as the global mobile data traffic grew 38%, according to the Tefficient report.
At DNA, the data traffic in total was 30% higher in 2020 compared to 2019, while in 2019, growth was only 23% compared to the previous year. The acceleration of growth in data traffic volume in 2020 is clear.
"With current network solutions, it could be difficult for operators to meet the growing need for capacity. However, with the 5G network, the capacity of the mobile network will multiply, and thanks to the reform, the capacity of the 4G network will also increase significantly," says Laari.
DNA's 5G network now covers more than two million people in Finland in 87 different towns. The network is constantly being expanded and dozens of base stations are opened every week across Finland. You can check the situation in your area of residence easily from DNA's 5G coverage map which is available at www.dna.fi/5G. There is a delay in updating the coverage map, so the newest base stations might not be visible yet.
*) Source: Tefficient report, Tefficient Industry Analysis #1 2021. Tefficient is an international analytical, benchmarking and consultancy company in the telecommunications sector, with reports available for download at https://tefficient.com/mobile-data-operators-fy-2020/
Further information for the media:
Jarkko Laari, Director, Radio Networks, DNA Plc, tel. +358 (0)44 044 4949, jarkko.laari@dna.fi
DNA Corporate Communications, tel. +358 (0)44 044 8000, communications@dna.fi
Images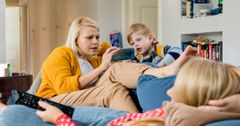 About DNA Oyj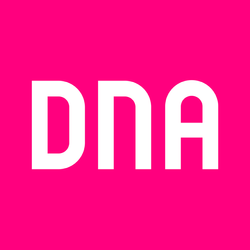 DNA Oyj
PL 10
01044 DNA
http://www.dna.fi
DNA is one of the leading telecommunications companies in Finland. We want to make our customers' daily lives less complicated. We offer connections, services and devices for homes and workplaces, contributing to the digitalisation of society. DNA's customers are continuously among the world mobile data usage leaders. DNA has about 3.6 million subscriptions in its fixed and mobile communications networks. The company has been awarded numerous times as an excellent employer and family-friendly workplace. In 2020, our total revenue was EUR 934 million and we employ about 1,600 people around Finland. DNA is a part of Telenor Group, a leading telecommunications company across the Nordics. More information: www.dna.fi, Twitter @DNA_fi, Facebook @DNA.fi and LinkedIn @DNA-Oyj.