FinELib and Elsevier Reach Agreement for Subscription Access and Open Access Publishing
– Joint FinELib and Elsevier Press Release, Amsterdam/Helsinki, 17 January, 2018 – The FinELib consortium and information analytics business Elseviertoday signed an agreement making Elsevier's globally published research articles available to Finnish academic institutions, while providing Finnish researches with incentives to publish open access if they so choose.
The 3-year contract applies to 13 Finnish universities, 11 research institutions and 11 universities of applied sciences, and grants subscription access to around 1,850 journals on Elsevier's ScienceDirect e-platform. To support Finland's goal of transitioning to open access publishing, Elsevier and FinELib have initiated an Open Access pilot program that stimulates Finnish researchers to publish their articles open access in Elsevier journals. 
"Elsevier's high-quality scientific, technical and medical research publications have significant value for Finnish researchers in order to stay internationally competitive," said Keijo Hämäläinen, Rector at the University of Jyväskylä and leader of the contract discussions on behalf of FinELib. "Continued subscription access at competitive rates has therefore been a key priority for us. At the same time, the Finnish research community and Elsevier have agreed to provide options for authors to publish open access. We are pleased with Elsevier taking concrete steps to support our open access goals."
Based on Scopus and ScienceDirect data, Finnish research published by Elsevier increased by 37.5% between 2011 and 2015 while the total number of Finnish articles published grew by 15.8% during that the same period. These numbers demonstrate the value Finnish scientists attach to publishing in Elsevier's high-quality journals.
"The average quality of Elsevier's articles worldwide, as indicated by the citation impact, is 30% above market average. This makes publishing in Elsevier journals particularly attractive to Finnish researchers, with whom we've had a long-lasting relationship" said Gino Ussi, Executive Vice President at Elsevier. "The collaboration between the Finnish research community and Elsevier is aimed at further improving the already high standard of Finnish research. We achieve this by paving the way for open access publishing and leveraging the full potential of Elsevier's ScienceDirect platform – improving the way researchers search, discover, read, understand and share scholarly research."
About FinELib
The FinELib consortiumcomprises of Finnish universities, universities of applied sciences, research institutes and public libraries.The consortium centrally acquires electronic resources for its member organisations and actively promotes open access. The aim of the consortium is to provide the best possible resources for research and teaching while supporting openness. More information: www.finelib.fi
About Elsevier
Elsevier is a global information analytics business that helps institutions and professionals progress science, advance healthcare and improve performance for the benefit of humanity. Elsevier provides digital solutions and tools in the areas of strategic research management, R&D performance, clinical decision support, and professional education; including ScienceDirect, Scopus, SciVal, ClinicalKey and Sherpath. Elsevier publishes over 2,500 digitized journals, including The Lancet and Cell,more than 35,000 e-book titles and many iconic reference works, including Gray's Anatomy. Elsevier is part of RELX Group, a global provider of information and analytics for professionals and business customers across industries. www.elsevier.com

Yhteyshenkilöt
Name: Anu Alaterä
Email: anu.alatera@helsinki.fi
Phone: +358 50 4154682
FinELib

Name: Harald Boersma
Email: H.boersma@elsevier.com
Phone: +31 20 485 2736
Elsevier

Tietoja julkaisijasta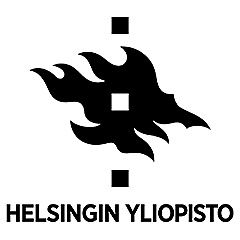 Helsingin yliopisto
PL 3
00014 Helsingin yliopisto
02941 911 (vaihde)
http://www.helsinki.fi/yliopisto
Helsingin yliopisto on yli 40 000 opiskelijan ja työntekijän kansainvälinen tiedeyhteisö, joka toimii neljällä kampuksella Helsingissä ja usealla muulla paikkakunnalla Suomessa. Se on toistuvasti maailman sadan parhaan yliopiston joukossa. Helsingin yliopisto on perustettu vuonna 1640.
Tilaa tiedotteet sähköpostiisi
Haluatko tietää asioista ensimmäisten joukossa? Kun tilaat mediatiedotteemme, saat ne sähköpostiisi välittömästi julkaisuhetkellä. Tilauksen voit halutessasi perua milloin tahansa.
Lue lisää julkaisijalta Helsingin yliopisto
Uutishuoneessa voit lukea tiedotteitamme ja muuta julkaisemaamme materiaalia. Löydät sieltä niin yhteyshenkilöidemme tiedot kuin vapaasti julkaistavissa olevia kuvia ja videoita. Uutishuoneessa voit nähdä myös sosiaalisen median sisältöjä. Kaikki STT Infossa julkaistu materiaali on vapaasti median käytettävissä.
Tutustu uutishuoneeseemme