Is 9%&GR a secure password? DNA's information security expert gives a reminder of good password structure – and tells you how to secure your own files
It is a common misconception that a password should look cryptic in order for it to provide protection. According to DNA's information security expert, this notion is outdated, as new methods are easily able to decrypt short passwords even if they contain special characters in a vague order.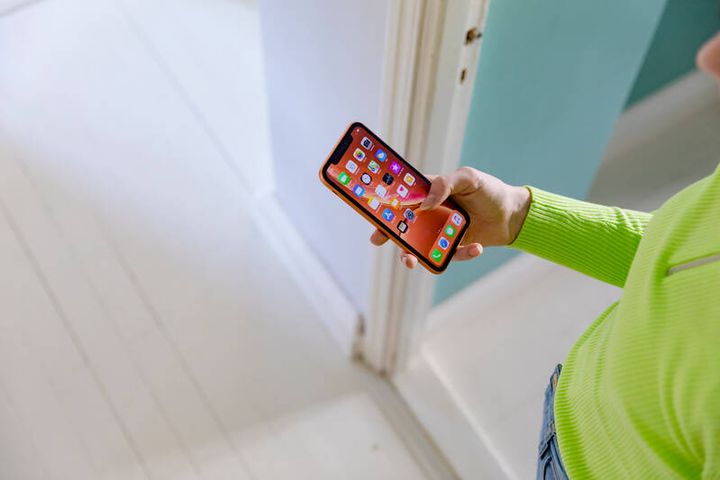 DNA's CISO Seppo Pekonen says that information security risks often lie in people's desire for comfort.

'Short strings of characters are naturally easier to remember and faster to write than long ones. A short password is very easy to crack using modern methods. Your password should definitely be more than 12 characters long. The longer it is, the harder it is to crack,' Pekonen explains.
From password to passphrase
'People often assume that the criteria for a good password are met when it contains special characters and digits in addition to letters. Unfortunately, this does not provide sufficient protection anymore if the password is not long enough. We should no longer even talk about passwords, but about passphrases instead. A passphrase can be a very simple sentence – maybe in Finnish or another language – that is easy for you to personally remember. The passphrase can be enriched with dialect words, inflections, digits and special characters,' he continues.

A passphrase that meets the criteria is, for example: "NytkandeepitääpiPapäässä-30See".
Always use different passwords and IDs in different services 
Another common danger to information security is using the same – or similar – passwords in various services. 

'Unfortunately, in addition to user IDs, passwords also often end up in the hands of cybercriminals from poorly protected online services in connection with data breaches. If you use passwords that resemble each other too much, their logic can be very easily revealed to an attacker after several breaches. Therefore, it is important to always have a completely different password in various services. In addition, it is advisable to also consider using a different user ID in services that you are not familiar with,' Pekonen points out.
Passwords and phrases effortlessly under control
You may have several dozen personal passwords, and as the length requirement increases, they can be difficult to remember. Available solutions include, for example, the DNA Tunnusturva service, which acts as easy-to-use password management software. It also shows if a weak password has been used in multiple different services. 

'People desire comfort in this respect as well, and that ease of use is created, for example, from being able to manage information security with a single tool, such as a smart phone, and not needing to remember or write down passwords,' says Cedric Kamtsan, Vice President, Mobile Business at DNA.

'The Tunnusturva service creates strong passwords for users on their behalf and enters them into services independently. This means that you do not even have to remember the passwords anymore, and any concern about security is practically eliminated. For instance, using the DNA Tunnusturva service has been made as simple and easy as possible, and other information,
such as credit and bank cards, can also be stored in the service. It is platform-independent and supports all formats. This can be used, for example, to ensure that if a data breach occurs in a service, the user can know immediately when and in which services the password needs to be changed,' Kamtsan continues. 
Cybercrime has increased 
Information security issues are very topical right now, as online services have increased not only as a result of digitalisation, but also due to the pandemic and people being at home.
'Nowadays, you must have online credentials just to order pizza on the Internet, for example", Kamtsan explains. 

'At the same time, the amount of cybercrime has reached a whole new level. With just one password, a criminal can gain access to a person's entire online identity. And here we are only talking about the so-called social dimension. In addition, there is the financial dimension if a criminal gains access to environments where payment information is stored,' Kamtsan points out. 
Further information for the media:
Seppo Pekonen, Head of Information Security, DNA Plc, tel. +358 (0)44 044 5959, seppo.pekonen@dna.fi
Cedric Kamtsan, Vice President, Mobile Business, DNA Plc, tel. +358 (0)44 906 2377, cedric.kamtsan@dna.fi
DNA Corporate Communications, tel. +358 (0)44 044 8000, viestinta@dna.fi
About DNA Oyj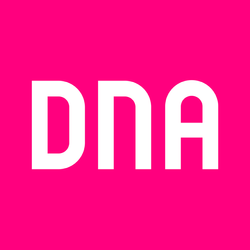 DNA Oyj
PL 10
01044 DNA
http://www.dna.fi
DNA is one of the leading telecommunications companies in Finland. We want to make our customers' daily lives less complicated. We offer connections, services and devices for homes and workplaces, contributing to the digitalisation of society. DNA's customers are continuously among the world mobile data usage leaders. DNA has about 3.6 million subscriptions in its fixed and mobile communications networks. The company has been awarded numerous times as an excellent employer and family-friendly workplace. In 2020, our total revenue was EUR 934 million and we employ about 1,600 people around Finland. DNA is a part of Telenor Group, a leading telecommunications company across the Nordics. More information: www.dna.fi, Twitter @DNA_fi, Facebook @DNA.fi and LinkedIn @DNA-Oyj.