Riverrecycle and ICTSI Foundation to build a sustainable river plastic solution
Riverrecycle announced today that it had signed a collaboration agreement with ICTSI Foundation to install a financially sustainable solution to discarded plastic along Pasig River in Manila, Philippines. The agreement includes funding for approximately USD 1.0 million for Riverrecycle for the implementation of the project.
The Pasig River cleaning project will see the collection of plastic floating along the river, with the goal of converting the plastics into oil. The river collection system is also expected to lessen the amount of water hyacinth in the river. The project will be accompanied by an awareness campaign to empower local communities to adopt alternative waste management behaviors and avoid future plastic pollution. With this, Riverrecycle expects to combine economic viability with high environmental impact.
Mr. Anssi Mikola, the founder and CEO of Riverrecycle, stated: "We are excited to start cooperation with ICTSI Foundation, who has great insights into what is needed for the project. Our solution not only removes the plastic already in the rivers, but also provides sustainable waste management where it is needed most. This project will take us one step closer to converting the plastic waste problem into a circular economy model that keeps plastic in the economy and out of the environment."
Mr. Christian R. Gonzalez, President of ICTSI Foundation stated: "The collaboration with Riverrecycle adds synergy to our ongoing waste management activities through the Parola Solid Waste Management Project with the Department of Environment and Natural Resources (DENR) in Tondo and Binondo. With the project with Riverrecycle, we seek to achieve a positive contribution to the environment and local communities along Pasig River in the Manila port area". Tondo and Binondo are suburbs in Manila.
River cleaning project
To recover the plastic floating along Pasig River, Riverrecycle Oy and ICTSI will install a device that concentrates and guides floating plastic into an automated collection wheel that lifts it out of the river. The device is designed by Riverrecycle and is expected to capture between 70 and 200 tons of waste daily. This project is the step towards achieving Riverrecycle's goal of providing river cleaning as a free service to communities, in this case in the Philippines.
For more information, please contact Mr. Anssi Mikola, CEO of Riverrecycle Oy at anssi.mikola@riverrecycle.com or tel. +358-400-453 612.
Contacts
Mr. Anssi Mikola, CEO, at anssi.mikola@riverrecycle.com or tel +358-400-453 612

About Riverrecycle Oy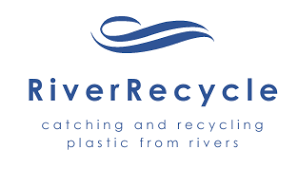 Riverrecycle Oy
Mikonkatu 9
00100 Helsinki
http://www.riverrecycle.com
About Riverrecycle
Riverrecycle Oy (www.riverrecycle.com) was founded in 2019 with the aim of creating financially sustainable solutions to the plastic problem and delivering river cleaning as a free service to affected communities. Headquartered in Helsinki, Finland, Riverrecycle is currently working on sustainable river plastic solutions in Indonesia, India, the Philippines, Bangladesh, Ghana , Uganda, and Vietnam.
About ICTSI Foundation
ICTSI Foundation, Inc. is the corporate social responsibility arm of International Container Terminal Services, Inc. (ICTSI). ICTSI is in the business of acquiring, developing, managing, and operating container ports and terminals worldwide. Headquartered in Manila, Philippines, ICTSI has more than 7,000 employees across 32 terminals in 19 countries.
The ICTSI Foundation is a dynamic and active collaborator of the International Container Terminal Services, Inc. Group that cares and looks out for not only the communities of the Group's business units but society at large.  Anchored on youth development, social welfare and protection of the environment, the Foundation helps keep these communities safe, sustainable, thriving and empowered.