Sustainability actions of Wasaline awarded by the swedish shipowners' association
Wasaline received an honorable mention at the annual general meeting of Swedish Shipowners' Association that was held in Stockholm on April 27th.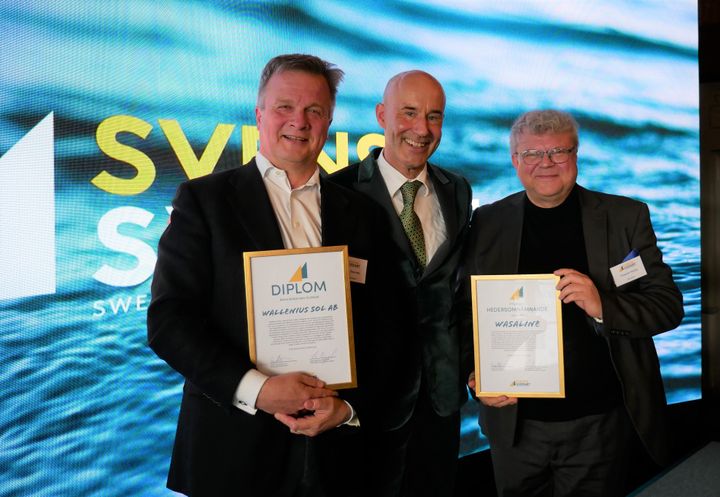 The jury gave the following statement (free form translation):
"We are awarding Wasaline with an honorable mention for the work the shipping company has carried out to develop the traffic in the Gulf of Bothnia. The company has demonstrated a clear commitment to the environment and climate by investing heavily in sustainability. In 2022, Wasaline was able to grow its revenue and passenger and freight volumes significantly while reducing climate impact."
The revenue for Wasaline grew by 78.6 percent in 2022 despite travel restrictions being in place for the first quarter. Volumes grew 149 percent for passenger services and 4.4 percent for cargo units transported. Wasaline was able to reduce energy consumption by 21 percent per trip and cut CO2 emissions by 19.6 percent.
Swedish Shipowners' Association is the industry association of Swedish shipping industry. The association has ca. 60 members and promotes national and international issues such as maritime safety, sustainability and the competitiveness of the Swedish shipping cluster. Shipping Company of the Year 2022 award was given to freight company Wallenius Sol.
Contacts
Peter Ståhlberg
Managing Director, Wasaline
peter.stahlberg@wasaline.com
+358 40 559 2353

Images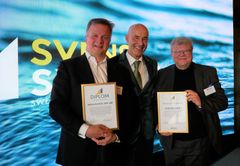 About Wasaline
Wasaline is the northernmost shipping company that transports passengers and cargo daily between Vaasa, Finland and Umeå, Sweden. Wasaline's new vessel, Aurora Botnia, is the most environmentally friendly passenger ferry in the world. The Key Flag has been awarded to Aurora Botnia as a recognition of Finnish work. For more information: www.wasaline.com