Take it from an information security expert: Three key basics everyone should take care of – the life cycle of domestic appliances creates new data security challenges
Having worked in the information security sector for over two decades, Seppo Pekonen, Information Security Manager at DNA, highlights three key issues when it comes to everyday data security: protecting your identity, identifying scam messages and keeping the data security of your devices up to date. The widespread use of IoT creates a brand new set of information security challenges, and solving them requires the best information security solutions available.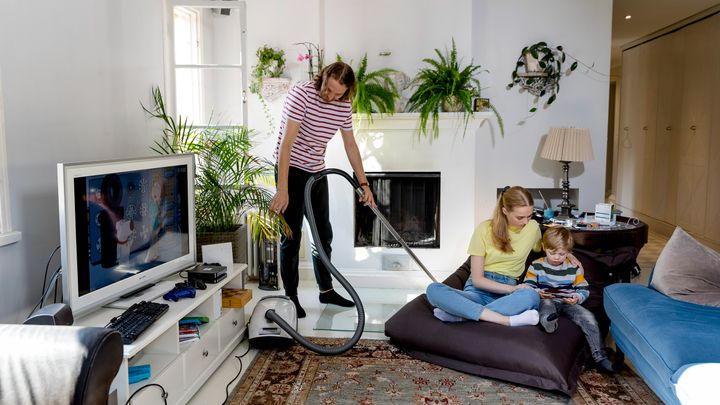 According to Seppo Pekonen, who is in charge of administrative information security and information security practices at DNA, key to protecting yourself from information security threats is protecting your identity online. 
"Managing your user IDs and passwords is of the utmost importance. The passwords used in different online services must be different and strong enough. For many Finns, there is a lot of room for improvement in this. There are excellent tools out there for managing your user IDs and passwords well worth investigating," says Pekonen.
Another thing that requires special attention is the ability to recognise scam messages, which is already an important part of online literacy. Scam messages are developing rapidly and becoming harder and harder to spot. Even the Finnish language no longer offers the protection it once did. You should pay attention to inconsistencies in the message content, such as why the sender only seems to know your email address instead of your real name when addressing you in the message. A good rule of thumb is that if something sounds too good to be true, it probably is. That's when the alarm bells should go off.
"The third thing is to keep the information security updates and antivirus applications of your computers and phones up to date because cybercriminals take advantage of vulnerabilities in the apps on devices. This is comparable to leaving your front door open when you leave home."
Don't forget vulnerabilities in your fridge – long life cycle brings added risks
IoT, or the Internet of Things, and smart domestic appliances connected to it are becoming more and more commonplace. In Pekonen's estimate, this creates a need for a higher level of information security awareness, for consumers and businesses alike. When it comes to information security, IoT devices can be lumped into two categories: on the one hand, closed network solutions where information security can be controlled by technological means such as 5G network services and, on the other hand, devices connected to the public Internet, where the user is as a rule responsible for managing information security. 
"When choosing a device meant for the consumer market, you should pay special attention to its information security. For example, devices that include a sound or image recording functionality may store content on unidentified cloud services. In this case, you should be aware of the fact that the content resides somewhere else than on a device managed by you. Generally speaking, you should pay more attention to your home network's internal information security solutions," says Pekonen.
It is very important to keep the information security updates of your IoT devices up to date. From a technological point of view, IoT devices are not that different from PCs or phones, except for their size and the purposes for which they are used. They are equally vulnerable and therefore, in the worst-case scenario, they may compromise the information security of your home intranet.
"By taking advantage of vulnerabilities, devices can be hijacked and used for various cybercrimes. The life cycle of IoT devices, such as smart fridges, stoves or coffee makers, can vary quite dramatically. Usually, traditional home appliances have a life cycle of several years, whilst devices comparable to consumer electronics have a shorter life span. When selecting a device you should make sure that there will be information security updates available for the computers integrated with the device and connected to the Internet for the device's expected life cycle. When making a purchase decision, you should also keep in mind that the release of new information security updates may stop soon after the sales of the device has ended. You can significantly reduce the information security risks linked to devices by carefully designing your home network."
5G technology can bolster information security
The ever-increasing use of 5G makes it possible to bolster information security because the 5G network enables better-protected solutions than other mobile technologies.  Solutions based on the 5G technology can boost the level of information security by limiting services into logical packages, for instance, to block them from communicating with the public Internet.
According to Pekonen, technological development, such as the move from 3G to 4G and again to 5G, in itself has not made a difference to the increase of cybercrimes. It is more a matter of a general trend, where the rapid increase of devices connected to the Internet has led to an increase in the number of poorly maintained and vulnerable devices. This, in turn, grows the potential breeding ground for cybercriminals.
"The methods used by cybercriminals are developing at breakneck speed. Constantly changing, they are becoming harder to identify and increasingly dangerous. Professional cybercriminals have access to a wide range of methods and resources which can be used to target consumers, businesses as well as administrative organisations."
In the digital world, the importance of information security and data protection is thrown into sharp relief. This is why they were also separately highlighted in DNA's corporate responsibility programme in 2020.  We invest in the ongoing development of the strong data protection and information security culture of our personnel and partners, which we consider the cornerstone of our operations in producing secure services for our customers.
Further information for the media:
Seppo Pekonen, Information Security Manager, DNA Plc, tel. 044 044 5959, seppo.pekonen@dna.fi
DNA Corporate Communications, tel. +358 44 044 8000, viestinta@dna.fi
Images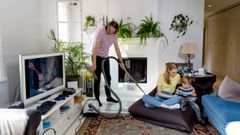 About DNA Oyj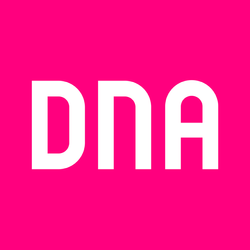 DNA Oyj
PL 10
01044 DNA
http://www.dna.fi
DNA is one of the leading telecommunications companies in Finland. We want to make our customers' daily lives less complicated. We offer connections, services and devices for homes and workplaces, contributing to the digitalisation of society. DNA's customers are continuously among the world mobile data usage leaders. We are Finland's largest cable TV operator. DNA has more than 4 million subscriptions in its fixed and mobile communications networks. The company was ranked the best employer in Finland in the large companies category of the 2019 Great Place to Work survey. In 2019, our net sales were EUR 942 million and we employ about 1,600 people around Finland. DNA is a part of Telenor Group, a leading telecommunications company across the Nordics. More information: www.dna.fi, Twitter @DNA_fi, Facebook @DNA.fi and LinkedIn @DNA-Oyj.