The change in the Finnish terrestrial network HD transition schedule beneficial to consumers – DNA continues its active work to promote HD services
DNA is continuing its active work to promote terrestrial HD services, but also views the announcement by domestic TV companies of a delay in the T2 terrestrial network HD transition as positive for consumers.
DNA has been providing high-definition, or HD, terrestrial TV services via its own VHF terrestrial network since 2010. A total of 17 HD channels are currently available on DNA's terrestrial network, including all Yle's HD channels, and those of the commercial MTV3 and TV5 HD. DNA has also introduced devices with a T2 tuner, which it has developed alongside leading manufacturers, for watching high-definition channels. DNA is both a network operator and a provider of pay-TV content on the terrestrial network.
"The decision by domestic TV companies to move the schedule is a good solution for consumers. It makes sense to take account of current device ownership and provide households with additional time to upgrade their reception equipment," says Pekka Väisänen, Senior Vice President, Consumer Business.
DNA is continuously working to promote the VHF capabilities of properties, together with the antenna contractor network it established, VHF Pro, which covers the whole of Finland.
Around 80 percent of households within DNA's cable network already have HD capability, and viewing is increasingly shifting towards high-definition channels. Most of DNA's pay-TV services via cable are already available in HD only.
"HD terrestrial services have already fulfilled expectations and we are working actively to ensure that the remaining households on the terrestrial network can easily and smoothly move into the HD era before the broadcast of standard resolution channels ends," Väisänen continues.
Tendering for distribution of Yle's HD channels
The TV companies have also stated that the delay in the schedule was solely prolonged by DNA's complaint to the Market Court about Yle's digital terrestrial services tender. DNA considers the insufficient number of T2 devices at least as an equally significant reason.
DNA has appealed to the Market Court because it regards Yle's invitation for tender for national HD distribution as discriminatory and disproportionate. Against common practices, in its invitation to tender Yle aims to impose responsibility for ensuring that properties are equipped with antennas on the network operator. In practice, this requirement would be limited to DNA, as VHF frequencies require separate VHF antennas on premises.
Previous changes to terrestrial television broadcasts have also necessitated device upgrades in homes and properties, in both devices and reception antennas. Antenna upgrades have always been the property's responsibility during these upgrades.
"DNA's VHF antenna network currently covers 85 percent of all Finns, and we have the capacity to expand it nationwide," says Pekka Väisänen.
"DNA brought competition to the monopoly market in terrestrial networks. This was enabled by an advanced network based on our own infrastructure, which has put downward pressure on the traditional terrestrial network distribution costs and proven sensible in terms of both energy and spectral efficiency," says Väisänen.
More information:
Pekka Väisänen, Senior Vice President, Consumer Business, DNA Ltd, tel. +358 44 040 0168, pekka.vaisanen@dna.fi
DNA Corporate Communications, tel. +358 44 044 8000, communications@dna.fi
Tietoja julkaisijasta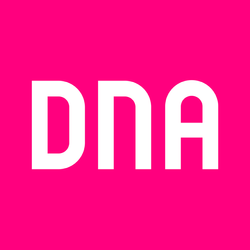 DNA Oyj
PL 10
01044 DNA
http://www.dna.fi
DNA Plc is a Finnish telecommunications group providing high-quality voice, data and TV services for communication, entertainment and working. DNA is Finland's largest cable operator and the leading pay TV provider in both cable and terrestrial networks. For DNA, the key area for growth in corporate business is the new way of working, independent of time and place, facilitated by smart terminal devices, diverse communications services and rapid connections. In 2017, DNA recorded net sales of EUR 886 million and an operating profit of EUR 124 million. DNA has more than 3.9 million subscriptions in its fixed and mobile communications networks. The Group also includes DNA Store, Finland's largest retail chain selling mobile phones. DNA shares are listed on Nasdaq Helsinki Ltd. For further information, visit www.dna.fi or follow us on Twitter @DNA_fi and Facebook.