The number of 5G base stations increased nearly 70% in 2022 – Pukkila and Vimpeli are the latest additions to DNA's 5G network
DNA's 5G network now covers 80% of Finland's population, based on the places of residence of the population. This translates to approximately 4.4 million people in 203 towns. The latest 5G towns are Pukkila and Vimpeli. During 2022, the total number of base stations in DNA's and the Finnish Shared Network's area has grown by almost 70% since the beginning of the year.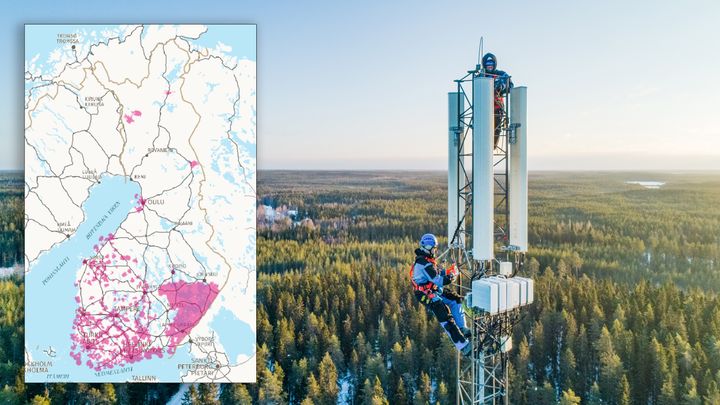 The 5G network currently covers the following districts of the newest 5G towns:
Pukkila, Uusimaa: The 5G network mainly covers the areas of Pukkila village and Naarkoski village. The plan is to expand the network in 2023.
Vimpeli, South Ostrobothnia: The 5G network covers most of Vimpeli village right up to the shore of Lake Lappajärvi.
Find out about the state of the mobile network in your area on DNA's coverage map at www.dna.fi/5G. The map shows the theoretical maximum speed and frequency bands of the 4G or 5G network in the selected location. More than one frequency may be used in the same area, and your mobile device will usually select the best option automatically. You can also check the map to see current network improvement projects. The map is updated at a slight delay, so the latest updates may not yet be visible.
More than 60 new towns during 2022
During the year ending 2022, the total number of 5G base stations in DNA's and Finnish Shared Network's territory increased by almost 70%. Finnish Shared Network is a joint network company established by DNA and Telia in 2014 to plan, implement and maintain a mobile network in the northern and eastern part of Finland. Overall, DNA's 5G population coverage was around 65% at the beginning and 80% by the end of the year. Similarly, geographical coverage was 7% at the beginning and 20% at the end of the year.
"During 2022, we built the network in more sparsely populated areas than before, while also improving the quality of the existing 5G network by increasing the density of our base station network", says Jarkko Laari, VP, Radio Network at DNA.
More than 60 new 5G towns were added to the scope of the 5G network in 2022, and DNA's 5G services can now be used in a total of 203 locations around Finland. The network has been built in both the lower 700-megahertz and higher 3.5-gigahertz frequency bands. Lower frequencies offer a fast connection that is more than sufficient for normal Internet use and allow the network to cover a large area with good indoor coverage. Higher frequencies, on the other hand, offer gigabit-class connection speeds with minimal delay over a smaller coverage area. Lower frequencies are typically used in rural areas and less densely populated urban areas, whereas higher frequencies are used in more densely populated urban areas.
DNA's statistics show that 20% more data was transferred on consumers' phones in 2022 using 5G subscriptions than with corresponding 4G subscriptions. The difference is even greater when looking at data subscriptions: a standard 5G data subscription is used to transfer 70% more data, and a fixed Home 5G data subscription up to 180% more data than a with 4G data subscription. Standard data subscriptions are used in tablets, computers and modems, for example, while the fixed Home 5G data subscription is used exclusively as an at-home Internet access solution.
The construction of the 5G network also has the effect of updating the entire mobile network, as it requires old base stations to be replaced with new ones. This means faster 4G speeds and an improved user experience in the areas where the network is being modernised. In many cases, 5G also offers an excellent alternative to fixed-network broadband at home, so the completion of the network boosts the area's competitiveness and expands consumers' options for Internet services. A suitable device and subscription are needed to use 5G services.
DNA's 5G network already covers the following 203 towns:
Akaa, Alajärvi, Alavus, Asikkala, Askola, Aura, Enonkoski, Espoo, Eura, Eurajoki, Evijärvi, Forssa, Haapavesi, Hailuoto, Hamina, Hanko, Harjavalta, Hartola, Hattula, Hausjärvi, Heinola, Heinävesi, Helsinki, Hollola, Huittinen, Humppila, Hyvinkää, Hämeenkyrö, Hämeenlinna, Ii, Iitti, Ikaalinen, Ilmajoki, Imatra, Inari, Inkoo, Isokyrö, Janakkala, Joensuu, Jokioinen, Joroinen, Joutsa, Juupajoki, Juva, Jyväskylä, Jämsä, Järvenpää, Kaarina, Kangasala, Kankaanpää, Karkkila, Karstula, Kaskinen, Kauhajoki, Kauhava, Kauniainen, Kaustinen, Kemiönsaari, Kempele, Kerava, Keuruu, Kirkkonummi, Kitee, Kittilä, Kivijärvi, Kokemäki, Kokkola, Kolari, Koski Tl, Kotka, Kouvola, Kristiinankaupunki, Kruunupyy, Kuhmoinen, Kuopio, Kuortane, Kurikka, Kustavi, Kuusamo, Kärkölä, Lahti, Laihia, Laitila, Lappeenranta, Lapua, Laukaa, Lemi, Lempäälä, Leppävirta, Lieto, Liminka, Liperi, Lohja, Loimaa, Loppi, Loviisa, Luhanka, Lumijoki, Luoto, Luumäki, Marttila, Masku, Merikarvia, Miehikkälä, Mikkeli, Muhos, Mustasaari, Muurame, Mynämäki, Myrskylä, Mäntsälä, Mänttä-Vilppula, Naantali, Nakkila, Nivala, Nokia, Nousiainen, Nurmijärvi, Närpiö, Orimattila, Oripää, Orivesi, Oulu, Padasjoki, Paimio, Parainen, Parikkala, Parkano, Pedersören kunta, Perho, Pertunmaa, Pieksämäki, Pietarsaari, Pirkkala, Pori, Pornainen, Porvoo, Pukkila, Punkalaidun, Puumala, Pyhtää, Pyhäjoki, Pyhäranta, Pälkäne, Pöytyä, Raahe, Raasepori, Raisio, Rantasalmi, Rauma, Rautjärvi, Riihimäki, Ruokolahti, Ruovesi, Rusko, Rääkkylä, Saarijärvi, Salo, Sastamala, Sauvo, Savitaipale, Savonlinna, Seinäjoki, Siikajoki, Siilinjärvi, Sipoo, Siuntio, Soini, Somero, Sulkava, Suonenjoki, Sysmä, Säkylä, Taipalsaari, Taivassalo, Tammela, Tampere, Teuva, Tohmajärvi, Turku, Tuusula, Ulvila, Urjala, Utsjoki, Uurainen, Uusikaarlepyy, Uusikaupunki, Vaasa, Valkeakoski, Vantaa, Varkaus, Vehmaa, Vesilahti, Vihti, Vimpeli, Virolahti, Virrat, Vöyri, Ylivieska, Ylöjärvi, Ypäjä, Ähtäri and Äänekoski.
Media enquiries:
Jarkko Laari, VP, Radio Networks, DNA Plc, tel. +358 (0)44 044 4949, jarkko.laari@dna.fi
DNA Corporate Communications, tel. +358 (0)44 044 8000, communications@dna.fi
DNA's 5G coverage map: https://www.dna.fi/5G
Images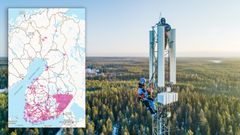 About DNA Oyj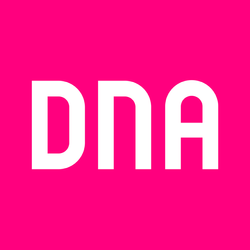 DNA Oyj
PL 10
01044 DNA
http://www.dna.fi
DNA is one of the leading telecommunications companies in Finland. We want to make our customers' daily lives less complicated. We offer connections, services and devices for homes and workplaces, contributing to the digitalisation of society. DNA's customers are continuously among the world mobile data usage leaders. DNA has about 3.6 million subscriptions in its fixed and mobile communications networks. The company has been awarded numerous times as an excellent employer and family-friendly workplace. In 2021, our total revenue was EUR 956 million and we employ about 1,600 people around Finland. DNA is a part of Telenor Group, a leading telecommunications company across the Nordics. More information: www.dna.fi, Twitter @DNA_fi, Facebook @DNA.fi and LinkedIn @DNA-Oyj.