Espoo Day to be celebrated virtually and in small-scale events on 28–29 August 2020
As is our tradition, the summer season will be ended with the Espoo Day, which will be held on 28–29 August 2020. The theme of the Espoo Day this year will be "responsibly together", and proactive safety will be taken into account in the preparations of the city day, in accordance with the government strategy.
The city festival will also be held remotely in 2020

In these exceptional times, organising the Espoo Day is more important than ever. The idea of Espoo Day is to bring the people of Espoo together and create hope and positivity for the future. We wish to make sure that everyone has the chance to take part in the Espoo Day, so we encourage and challenge the event organisers to come up with and implement new fresh programme ideas for the city festival.
How can I register my event for the Espoo Day?
The programme and event selection of this largest annual city event in Espoo is focused on free-of-charge, small-scale resident community events and online events.
This year, too, the events will be held all around Espoo, organised by the city residents, associations, city operators and their partners.
You can enrol events with diverse contents that are suitable to everyone in the Espoo Day programme. You can propose your event idea up until the main event day, 28 August, via www.espoopäivä.fi, and the events registered by 15 June will also be included in the Espoo Day's programme brochure.
The City of Espoo's Event and cultural services is in charge of the Espoo Day production. They have set up webinars, for example, to instruct and guide the event organisers on how to implement virtual events, among other matters. You can find out more about the webinar schedules on the Espoo Day's website and through its social media channels on Facebook and Instagram/espoopäivä.
Contacts
Lea Rintala
Event and Culture Manager
Tel. 046 – 877 1952
lea.rintala@espoo.fi

Sirpa Hickman
Event Producer
Tel. 040 – 550 6494
sirpa.hickman@espoo.fi

Elina Harlas
Event Coordinator
p. 040 – 552 8634
elina.harlas@espoo.fi

Images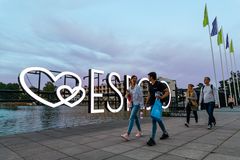 About Espoon kaupunki - Esbo stad