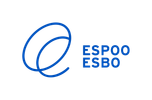 Sello expansion kicks off modernisation of central Leppävaara
The first phase of developing the centre of Leppävaara will start with an expansion of Sello Shopping Centre and a new carpark that a local detailed plan allows for. The complex will bring new services to the Leppävaara district.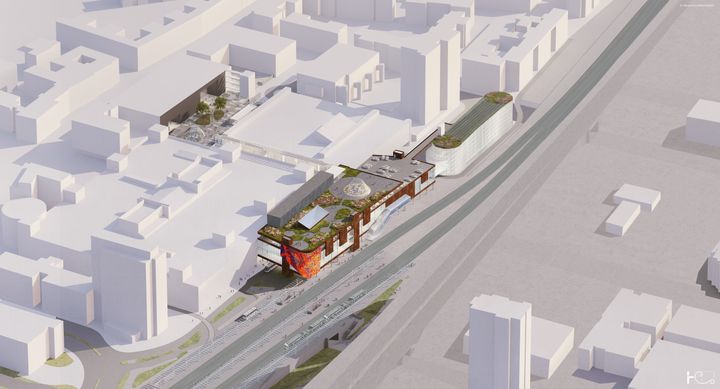 The bus terminal in Leppävaaranaukio Square south of the railway will be covered once the third-largest shopping centre in Finland expands over the terminal. The expansion will cover 10,000 floor square metres of new service and commercial premises and a pleasant rooftop garden with its amenities. Routes from the bus terminal to the expanded shopping centre and carpark will be made fully accessible.
"The rooftop of the Sello expansion is planned to have a garden and cafés. Viaporintori Square on the second floor of Sello will also be enlivened", says area planning architect Tiina Piironen from Espoo City Planning Department.
New carpark brings new resources for shopping centre's customer parking
There is a 330-space carpark called 'Rataparkki' being planned for the west side of the commercial expansion, immediately next to the railway. The carpark will be connected to the upcoming expansion, the existing rooftop parking and the underground carpark with a driveway so that the efficient parking complex will allow for smooth passage. The expansion and carpark of Sello will be coordinated with Espoo's City Rail Link project which will extend the urban railway between Helsinki and Leppävaara up to Kauklahti.
"The expansion will increase Sello's commercial appeal and provide higher-quality service for the users of the bus terminal when the waiting areas are protected from weather", says project manager Mika Rantala.
The development of central Leppävaara will continue north of the railway. Later in the autumn, the City will launch a two-part international creative competition on the development of central Leppävaara.
The City Planning Department will process the proposal for amending the local detailed plan for the area south of the railway in its meeting on 28 September 2022. After this, the proposal will move to the City Board for approval. The plan was available for public review as a part of the plan amendment for central Leppävaara.
Subscribe to releases from Espoon kaupunki - Esbo stad
Subscribe to all the latest releases from Espoon kaupunki - Esbo stad by registering your e-mail address below. You can unsubscribe at any time.
Latest releases from Espoon kaupunki - Esbo stad
In our pressroom you can read all our latest releases, find our press contacts, images, documents and other relevant information about us.
Visit our pressroom