The prize of Helsinki Challenge idea competition was divided between two teams
Teams iCombine and HeatStock were chosen as the winners of the science-based idea competition Helsinki Challenge and both will receive a prize of 187 500 euros. Team iCombine is working on a database which will enable doctors to easily search for the best possible personalised treatment for each cancer patient. Team HeatStock has developed a new kind of composite material which will allow for the long-term storage and controlled release of heat energy.
An international jury has selected team iCombine as winner of the 2017 Helsinki Challenge idea competition. The team is working on a database which will enable doctors to easily search for the best possible personalised treatment for each cancer patient. The iCombine solution would speed up the process of finding the most effective treatment and reduce the costs of drug treatment. The team was awarded a prize sum of 187 500 euros for implementing their solution.
The team includes leader Jing Tang and members Samu Kurki, Tero Aittokallio, Emma Andersson, Evgeny Kulesskiy, Ashwini Kumar, Dimitrios Tsallos, Muntasir Mamun, Olli Dufva and Mikko Keränen.
The jury also chose team HeatStock as the other winner of the competition. The multidisciplinary team has developed a new kind of composite material which will allow for the long-term storage and controlled release of heat energy. With the help of the material, heat collected during the summer could be used in winter.
The team includes leader Ari Seppälä and members Salla Puupponen, Konsta Turunen, Olli Vartia, Kari Saari, Leena Hupa, Daniel Lindberg, Kirsi Jouppila, Ilkka Hippinen and Kati Laakso.
"Decision making was very difficult, because every team is unique. It has been a high-quality competition throughout. We had seven really strong candidates to choose between in the final stage. We did, however, lean on the competition criteria, so we came to a unanimous decision," says the jury's chair, Executive Director Tuija Talvitie from theCrisis Management Initiative (CMI).
In addition to Talvitie, the jury featured Frank Geels, professor of system innovation and sustainability at the University of Manchester; Anneli Pauli, Conseiller Hors Classe of the European Union; Saara Hassinen, CEO of Healthtech Finland; Andreas Kaju, Estonian political consultant; Victoria Betancourt, CEO of Coneybeare Cleantech and Paul Quinlan, energy industry consultant.
The jury considered the finalist teams' scientific basis, their focus on finding a solution, as well as their impact, novelty and creativity.
Solutions for a better future
The Helsinki Challenge is an idea competition that aims to find new science-based solutions for the world's most pressing challenges. The competition themes – people in change, a sustainable planet and urban future – link to the UN's sustainable development goals. The Helsinki Challenge was organised by ten Finnish universities.
In late 2016, 110 applications were submitted to the competition. The semifinalist jury selected 20 of these for the accelerator programme. In June 2017, the finalist jury selected six teams, in addition to which another team was chosen by an audience vote held during the Semifinal Pitch Nights.
The Helsinki Challenge is an effort to raise awareness of the significance and impact of academic research, enable new science-based breakthroughs and promote dialogue between research and society. The first Helsinki Challenge was organised in 2014-2015 by the University of Helsinki.
The other Helsinki Challenge finalists were ELMO, which lowers the incidence of malaria with a three-dimensional mosquito net; FutuRena, which is developing a 3D-printable miniature kidney; POCKit, a laboratory you can put in your pocket; Parental Box, focusing on the mental wellbeing of new parents; and Dlearn.Helsinki, which hopes to teach global skills in new ways.
In addition to the University of Helsinki, the competition is organised by Aalto University, Hanken School of Economics, University of Eastern Finland, University of Jyväskylä, University of Oulu, University of the Arts Helsinki, University of Turku, University of Vaasa and Åbo Akademi University. Helsinki Challenge is part of Finland's centenary celebrations.
Photos, descriptions and contact details of the Helsinki Challenge winner and finalists:
A photo of the winning team from the Helsinki Challenge award ceremony will be added to the material bank on 24.11. by 9 pm.
Further information:
Team iCombine:
Docent Jing Tang, Institute for Molecular Medicine Finland (FIMM), University of Helsinki; University of Turku, +358 45 8689708, jing.tang@helsinki.fi
Further information:
Press officer Elisa Lautala, University of Helsinki, +358 50 318 5682, elisa.lautala@helsinki.fi
Team HeatStock:
Senior scientist Ari Seppälä, Aalto University, +358 50 4412110, ari.seppala@aalto.fi
Helsinki Challenge competition:  challenge.helsinki.fi
Tietoja julkaisijasta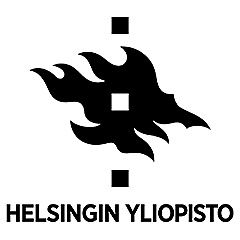 Helsingin yliopisto
PL 3
00014 Helsingin yliopisto
02941 911 (vaihde)
http://www.helsinki.fi/yliopisto
Helsingin yliopisto on yli 40 000 opiskelijan ja työntekijän kansainvälinen tiedeyhteisö, joka toimii neljällä kampuksella Helsingissä ja usealla muulla paikkakunnalla Suomessa. Se on toistuvasti maailman sadan parhaan yliopiston joukossa. Helsingin yliopisto on perustettu vuonna 1640.
Tilaa tiedotteet sähköpostiisi
Haluatko tietää asioista ensimmäisten joukossa? Kun tilaat mediatiedotteemme, saat ne sähköpostiisi välittömästi julkaisuhetkellä. Tilauksen voit halutessasi perua milloin tahansa.
Lue lisää julkaisijalta Helsingin yliopisto
Uutishuoneessa voit lukea tiedotteitamme ja muuta julkaisemaamme materiaalia. Löydät sieltä niin yhteyshenkilöidemme tiedot kuin vapaasti julkaistavissa olevia kuvia ja videoita. Uutishuoneessa voit nähdä myös sosiaalisen median sisältöjä. Kaikki STT Infossa julkaistu materiaali on vapaasti median käytettävissä.
Tutustu uutishuoneeseemme